Vans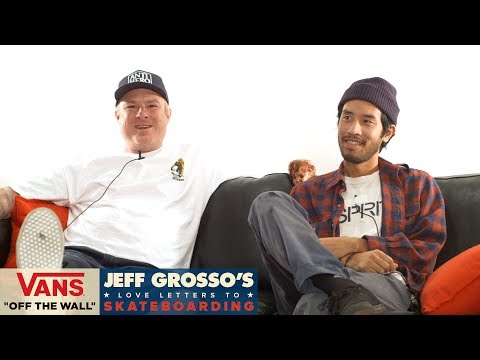 Jeff Grosso sits down with Jerry Hsu to talk about skating, parents, his culture, rad Asian skaters and much more.
Vans is set for a global release the UltraRange Pro this Saturday, June 17th. This revolutionary performance skate shoe is designed to enhance the fundamental union of skate cushioning and grip with the introduction of a unique co-molded bottom unit, combining Vans' trusted UltraCush™ Lite foam with Vans' original waffle outsole. This all-new shoe also utilizes a brand-new internal sock-fit construction, providing a breathable, responsive and snug fit, along with ventilated tongue, collar and quarter panels for increased airflow. Drop by the UltraRange Pro's mini site for more info.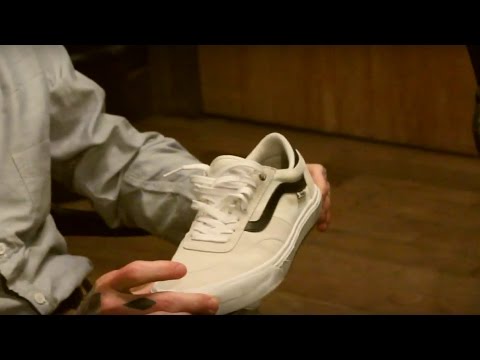 Ripped Laces sits down with Gilbert to talk about the design process of his new Crockett 2 shoe and its influences as well as some memorable skate shoe models of yesteryear.
Pushing through a rather blustery and damp string of days in Australia's Manly Beach, the first stop of 2017's Vans Park Series Tour was able to persevere through the multiple rain delays and pull off several action-packed and exciting rounds of competition with a field of the world's top bowlriders, up-and-comers and all terrain enabled skateboarders.
Thursday's Women's Oceania Continental Championships Poppy Star Olsen stuck to her runs and guns with inverts, airs, smith grinds and an overall consistency to take home a win and earn her official entry to the ISF Sanctioned Vans Park Series Championships in Chicago. Congrats to all of the ladies that showed up to shred this skatepark on the sand!
Friday's VPS Qualifiers continued with the theme of intermittent showers and although there were four separate rain delays through out the afternoon, the practices and skating rounds went the full distance with VPS Challenger Tom Schaar qualifying in the top position.
Saturday delivered over four hours of incessant coastal drizzle. But thankfully, a dry spell blessed the region for a couple of hours and all hands on deck quickly put the squeegees and blowers to use in order to dry the California Skateparks built course. A 30-minute practice session ensued and due to the threat of more wet weather in the forecast, the twenty semi-finalists were then given three runs of which their best would count as their final score and result. There would be no time for Finals. The delayed webcast churned out the play-by-play to viewers around the planet and the die-hard skate fans that remained in their seats with umbrellas and panchos ready were provided on hell of a show! In the end Tom Schaar held on to win the whole enchilada with diverse runs and consistency.
This morning's VPS Oceania Continental Men's Championships brought together nineteen talented skateboarders from the South Pacific Region for a chance to compete in the 2017 ISF-sanctioned VPS World Championships. After frequent weather delays, the regional qualifier event, which is open to local registered and approved entrants, was postponed until clear skies this morning allowed for an adjusted finals competition. New Zealand native Bowman Hansen, dialed in his run with a backside boneless revert on the tombstone to secure his keep as the first regional VPS Oceania Continental Championship winner and an invite to join the VPS Select Pros in the series' world championship event later this year.
Upstart rippers Keegan Palmer and Jedd Mckenzie also made their way the podium for second and third place spots.
High fives and hats off to all of those that skated, and helped in any way to make this event happen. It was certainly one for the history books!
Be sure to visit and follow SkateDaily's Facebook page for complete VPS Sydney results and a sick photo gallery from this first stop of the Vans Park Series. Additional images, videos and information of the Sydney stop can be found at the Vans Park Series website.
Final Results
Pro Men
1. Tom Schaar
2. Ivan Federico
3. Pedro Barros
VPS Oceania Continental Championships – Women
1. Poppy Starr Olsen – Advancing to VPS Women's World Championships
2. Shanae Collins
3. Taniah Meyers
VPS Oceania Continental Championships – Men
1. Bowman Hansen – Advancing to VPS Men's World Championships
2. Keegan Palmer
3. Jedd Mckenzie
Vans Park Series, the definitive World Championship park terrain skateboarding competition series for men and women, kicks off the 2017 VPS Men's Pro Tour this weekend in Sydney, Australia as part of the celebrated Australian Open of Surfing festival. VPS Select Pros and tour challengers will converge for the season's first global qualifier event.
The custom-designed VPS park course built directly on the sand of Manly Beach, will host an international field of top competitors including VPS Select Pros Pedro Barros, Jack Fardell, Ivan Federico, Alex Sorgente, Kevin Kowalski and others. VPS tour wildcards Chris Russell, Curren Caples and Greyson Fletcher are also expected to show up.
Vans Park Series Sydney Schedule
Thursday, March 2nd – VPS Oceania Continental Women's Championships
Friday, March 3rd – VPS Men's Pro Tour: Men's Qualifiers (Webcast)
Saturday, March 4th – VPS Men's Pro Tour: Men's Finals + VPS Oceania Continental Men's Championships (Webcast)
Stay tuned to www.vansparkseries.com for all event info and webcast time schedule.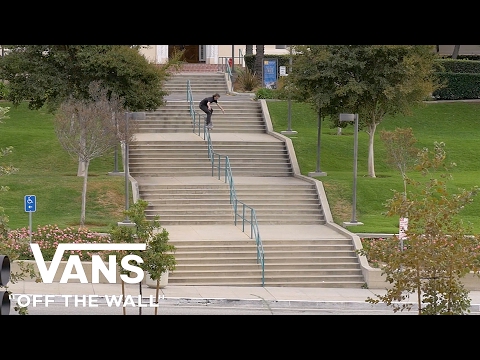 Vans has announced the release of its global campaign, This Is Off The Wall. Following up on Vans' 50th anniversary series, which welcomed newcomers to the brand's rich heritage and thanked decades of loyalists, the 2017 campaign focuses on creative expression, the core of Vans' "Off The Wall" culture.
Vans showcases the essence of "Off The Wall" through a diverse set of ambassadors within a hero montage and a series of shorter spots.
"The meaning of 'Off The Wall' is the very ethos of Vans, the very identity of our brand – its everything we stand for," said Doug Palladini, Vans Global Brand President. "We're pleased to tell this inspiring and sincere, five-decade-long story through our family of ambassadors who have been brought together by their diverse passions for creativity."
This Is Off The Wall taps into Vans professional athletes, artists, musicians and style purveyors who have long and personal histories with the brand. Their stories are each unique and told through a variety of tones, but ultimately shine a light on the passions that Vans has always supported. The visual nature and emotions that are evoked in each story are easily translatable around the world, showing that creative expression is inclusive and without borders.
"Off The Wall" was a term coined when skateboarders in the mid '70s were landing new tricks in empty pools by literally skating off the wall. At that time, skateboarders were outcasts of society who expressed themselves through the style of their sport. These individuals were not only the pioneers of skateboarding, but also lived and breathed creativity through art, music, fashion and local culture. For more than 50 years, "Off The Wall" has been synonymous with that original spirit of rebellion and creative expression.
Visit www.vans.com/#offthewall to watch the This Is Off The Wall series and visit www.houseofvans.com to see how "Off The Wall" will come to life throughout the year.