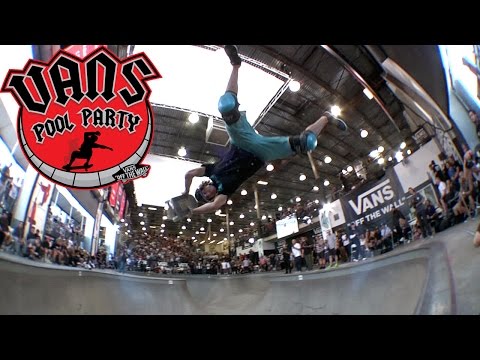 The legendary Combi Pool at the Vans Skatepark once again hosted the annual Vans Pool Party event and capped off another dramatic skateboarding showdown Saturday night. Following a contentious stalemate final in the Legends event, head chief in charge Steve Van Doren settled the score, honoring both impressive performances and granting Steve Caballero and Lance Mountain a shared victory as this year's Legends champions for their equal 85.33 result.
The Masters division saw a few of the regulars out of the line up with Andy Macdonald moving up from the Pro Division this year and putting together the highest scoring runs to crown him as the 2017 champion. Chad Shetler joined him on the podium in 2nd with Lincoln Ueda in 3rd.
In the Pro division, 2015's Vans Pool Party champion Tom Schaar showed new lines with refined power and technical skill in the Combi Pool earning him his second VPP championship title and a much deserved win this year. Cory Juneau wasn't far behind him place 2nd, while 3rd place winner and Vans Pool party rookie, Clay Kreiner wowed the crowd with his amplified runs and his fearless attempts at landing a massive heelflip frontside air over the round bowl's channel.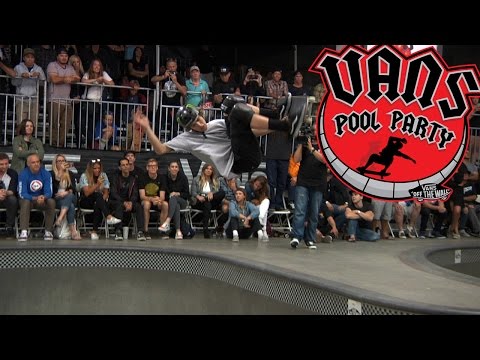 Final Results
Pros
1. Tom Schaar
2. Corey Juneau
3. Clay Kreiner
Masters
1. Andy Macdonald
2. Chad Shetler
3. Lincoln Ueda
Legends
1. Lance Mountain and Steve Caballero (tie)
3. Tony Magnusson
For more information on this year's Vans Pool Party including highlights, complete results, photos and videos, visit vans.com/poolparty.