Tony Hawk
The skateboarding events of X Games delivered four days of heavy skating which mixed up veterans and newcomers under the heat and humidity of the Austin, Texas skies. Ten of thousands of people broiled themselves, yet enjoyed and witnessed some of the best skateboarders on the planet do there thing. We have completed finals results below. Head on over to the official X Games site for more news bits, photos and videos of the action.
Final results
Vert
1. Jimmy Wilkins
2. Sandro Dias
3. Mitchie Brusco
4. Andy Macdonald
5. Pierre Luc Gagnon
6. Bucky Lasek
Big Air
1. Tom Schaar
2. Bob Burnquist
3. Edgard "Volvo" Pereia
4. Rony Gomes
5. Trey Wood
6. Elliot Sloan
Park
1. Pedro Barros
2. Grant Taylor
3. Aaron "Jaws" Homoki
4. Brad McClain
5. Curren Caples
6. Ronnie Sandoval
Am Street
1. Tyson Bowerbank
2. Chase Webb
3. Nassim Guamazz
4. Oscar Meza
5. Tristan Funkhouser
6. Blake Carpenter
Womens Street
1. Lacey Baker
2. Pamela Rosa
3. Leticia Bufoni
4. Vanessa Torres
5. Alana Smith
6. Rachel Reinhard
Mens Street
1. Nyjah Huston
2. Luan Oliveira
3. Alec Majerus
4. Ryan Sheckler
5. Chaz Ortiz
6. Torey Pudwill
Real Street
1. Clint Walker
2. Wes Kremer
3. Forrest Edwards
Fan Favorite – Mikey Taylor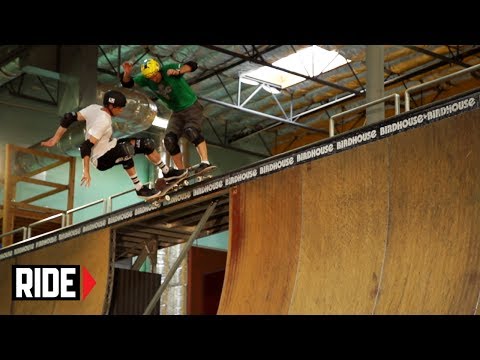 Tony Hawk has paired up with many of his talented friends over the last few years to create this video titled 'Synch' for your viewing pleasure.
While the majority of the synchronized "doubles" footage features Andy Macdonald at Tony's ramp, there are numerous others featured including: Kevin Staab, Christian Hosoi, Steve Caballero, Neal Hendrix, Jesse Fritsch, Tom Schaar, PLG, Lincoln Ueda, Guy Mariano, Geoff Rowley, Chris Cole, Chris Haslam, Corbin Harris, Aaron "Jaws" Homoki, Daewon Song, Neil Blender, Ben Raybourn, Lance Mountain and Rodney Mullen. Sit back and enjoy. Cheers!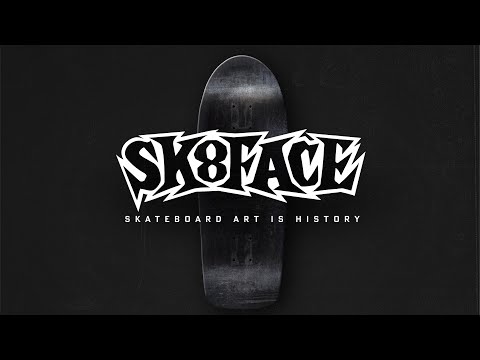 In the works for the past two years or so, the SK8FACE film which digs into the history and evolution of skateboard art and culture is nearing completion. Up to this point, SK8FACE founder and filmmaker Matt Bass' creative efforts, travel and hours invested in this project have been self-funded. This next phase of this worthy project involves editing, motion graphics, photo and music licensing, mastering and more.
Head over to SK8FACE's Kickstarter page where you can and pledge funds to the fundraising effort needed to complete this very insightful and important film. Have a look at the SK8FACE micro movie series as well!