TJ Rogers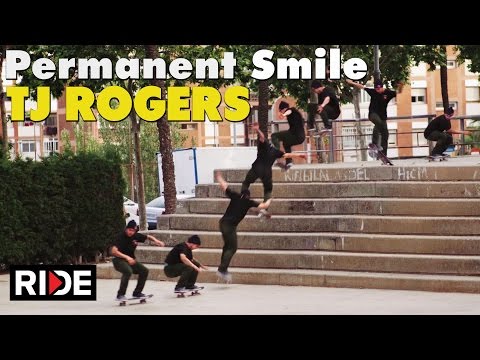 For Canadian native TJ Rogers, the road to success has not been an easy one. In his latest documentary "Smile", TJ opens up about his personal life for the first time and the challenges he faced growing up; navigating a clean path through a turbulent upbringing in a home overshadowed by substance abuse and strained relationships.
Check out Sam Beckett, TJ Rogers, Kevin Romar, Sewa Kroetkov, and Cody McEntire as the Blind team invades Double Rock.
Jordan Hoffart, Nate Greenwood, Taylor McClung, Trent McClung, Ryan Decenzo, TJ Rogers, Addy Fridy, Brad McClain & Truman Hooker spend an "Afternoon in the Park" for Transworld.
It has been over 20 years since construction crews walked away from The Aspotogan Sea Spa Resort a multi-million dollar resort project on the coast of Nova Scotia, Canada, never to return. Half completed, the building sat empty and abandoned in the wild wilderness of the maritime coast…until now.
Ryan Decenzo, TJ Rogers, Joey Brezinski, Cody Lockwood and a crew of some of the best skaters in North America convened on this neglected piece of prime real estate in early September on an ambitious mission to bring new life to the forgotten resort by transforming it into the ultimate skate retreat. With no limits and a little help from their friends – legendary park builders the Zenga Brothers and director Alex Craig – the crew worked tirelessly to create a skate park unlike any other by building custom features using materials found around the resort, spanning across three floors and 175,000 square feet of smooth concrete.
From the darkest, shadowy depths of the building's idle interior to blazing sunsets over a custom-built concrete bowl and the resort's uncertain future, this was a once-in-a-lifetime trip.
The final episode of "Away from the Equator" takes the team to Thailand, and even with Madars still hurt, there's some raw and grimy street action on the menu in Bangkok. With a big bag of footage under their belts, the gang embark on the last leg of the journey to Chiang Mai to visit Songkran – the water festival. Things get messy from here on in.