Thrasher magazine
T-Funk puts it down in this ripping part for homie video "VXTinct". Check it out.
TNT comes blazing through with this part to celebrate the new collaBROation between Indy Trucks & Spitfire wheels. Featuring guest stuntwork from Frank Gerwer, Austin Kanfoush, Daan van der Linden, Raney Beres, and Peter Ramondetta. Move out of the way…
Jake Phelps has a chat with the Gonz matched to the sweet tunes of Anti-Nowhere League, The Pretenders, Thin Lizzy, and more on the latest episode of Thrasher Radio. Tune in here.
DC Shoes welcomes John Shanahan, Alexis Ramirez, and Chase Webb to the team with this sick edit for Thrasher Magazine.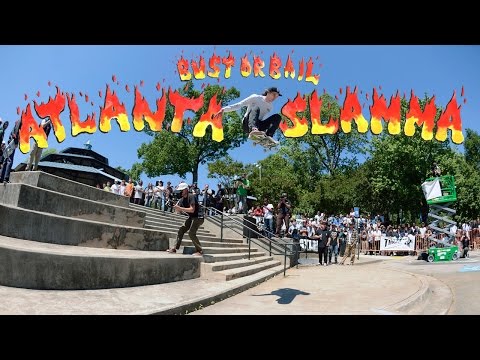 Thrasher brought their Bust Or Bail contest to Atlanta's infamous 5 block for an afternoon full of hucking and monumental busts and bails alike. Watch Kyle Walker, Zion Wright, Dashawn Jordan, Nick Merlino, Yoshi Tannenbaum, and more put down several ender-worthy tricks for cash in the Dirty South.