Tampa Pro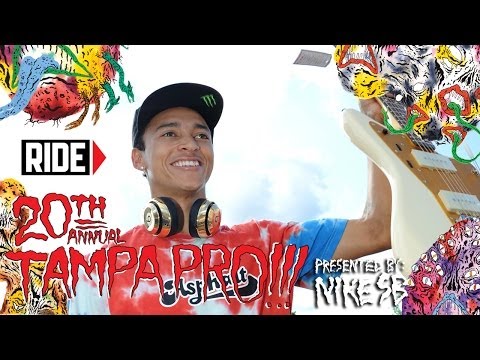 The twentieth running of SPoT's Tampa Pro wrapped up yesterday with Nyjah Huston taking his first professional win in Tampa. Chaz Ortiz emerged with his consistency to get back in the conversation and up on the podium in second and rookie pro Alec Majerus landed in third in his first professional contest.
Catch the archived webcast from Sunday's semi-finals and finals in its 6 hour and forty six minute entirety over at the Skatepark of Tampa.
Final Results
1. Nyjah Huston $20,000
2. Chaz Ortiz $15,000
3. Alec Majerus $10,000
4. David Gonzalez
5. Ishod Wair
6. Luan Oliveira
7. Manny Santiago
8. Kelvin Hoefler
9. Trevor Colden
10. Chris Cole
11. Evan Smith
12. Timmy Knuth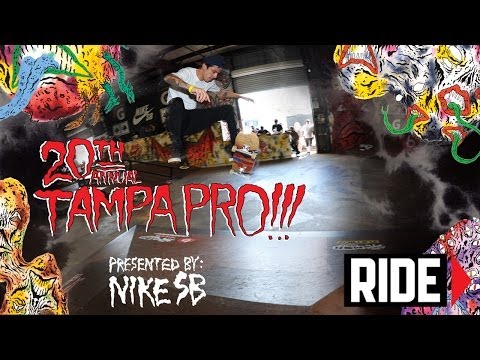 It's just after 9 AM here on the East Coast and the doors have opened at The Skatepark of Tampa. Hopefully, you've gotten yourself a ticket or have blocked out the weekend calendar to sit on the couch or your favorite bar to view the webcast.
Yesterday was a busy one at the park and the fine people at SPoT Life have compiled this video to wrap up the day two events which included the TM/Industry contest and some clips of Nyjah Huston, Evan Smith, Luan Oliveira, Jordan Hoffart, and more. In case you missed the wrap up from day one, you can view it here.
The heat sheets are all filled out and the action should be under way in a few hours. Click here for the full schedule of the webcast.
If you're on the go today and can't watch, be sure to check in with our Twitter and Facebook pages for updates throughout the day today and tomorrow.
In light of Tampa Pro 2014 coming up this weekend, Bones Bearings has posted a video recap of some of their team guys from Tampa Pro last year featuring, Walker Ryan, Steve Nesser, Louie Lopez, Zered Bassett, Ben Raybourn, Daryl Angel, Sean Malto, Ishod Wair, Evan Smith and Austyn Gillette. Filmed and Edited by Vern Laird.