Steve Caballero
After years of separation, Bones Wheels has welcomed Steve Caballero back to its squad with a new signature wheel.
Kick back and look and listen in on this mini documentary with words and stories from several key competitors over the past ten years regarding the Superbowl of Skateboarding – the much celebrated and highly acclaimed Vans Pool Party. Backed by archival footage and stories from past, Chris Miller, Steve Caballero, Bucky Lasek, Tristen Rennie, Jeff Grosso and Steve Alba tell it like it is with the foundations of the contest and what makes the Vans Pool Party so special.
And be sure to tune into the live webcast this Saturday, May 16th, 2015 – the 10th Anniversary of the Vans Pool Party!

The Vans PROPELLER World Premiere took place in Los Angeles, CA and the entire Vans Skate team was in attendance. Chris Cote was there and caught up with all the guys on the red carpet before the premiere.
Check out Anthony Van Engelen, Gilbert Crockett, Daniel Lutheran, Curren Caples, Chima Ferguson, Jeff Grosso, Kyle Walker, Steve Caballero, Christian Hosoi, Elijah Berle, Tony Alva, Rowan Zorilla, Dustin Dollin, Geoff Rowly, Chris Pfanner. Download PROPELLER now by clicking here.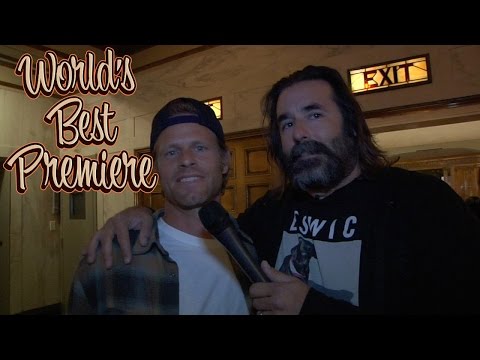 Following its global premiere tour, Vans has released skateboarding's most anticipated video for 2015, PROPELLER on iTunes to preview, buy and download now. PROPELLER: A Vans Skateboarding Video on iTunes delivers over an hour of unseen outtakes and the making of bonus content featuring the Vans professional skateboarding team. Upcoming additional PROPELLER features will also present PROPELLER: RAW EDITS, a series of 14 clips from the cutting room floor including alternate angles, unused tricks and behind-the-scenes perspectives, available for download with every purchase later this month.
Directed by acclaimed skateboard filmmaker Greg Hunt and featuring full parts from some of the biggest names in skateboarding alongside appearances from legends and true pioneers, PROPELLER presents a sweeping snapshot of modern skateboarding.

Vans has one of the deepest skate histories out there. They've supported skating through thick and thin and have always had amazing riders. Here's Steve Caballero, Christian Hosoi, Geoff Rowley, Jason Dill, Curren Caples, Elijah Berle, Dan Lu, Andrew Allen, Chima Ferguson, and Alex Perelson for an episode of Skatepark Round-Up from Thrasher Mag.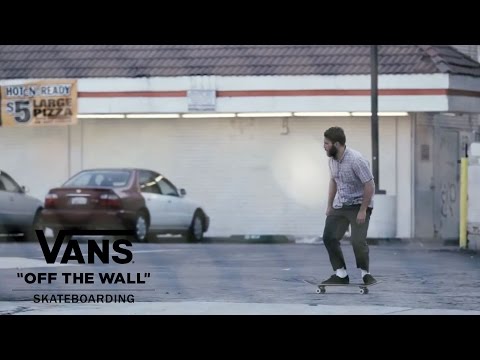 This May, Vans marks the official release of its highly anticipated first-ever, feature-length Vans skateboarding video, Propeller. Directed by acclaimed pro skateboarder turned filmmaker Greg Hunt and featuring full parts from some of the heavies in modern skateboarding alongside legends and pioneers of our culture, this video is set to blow some minds.
On April 21, Vans presents the world premiere of Propeller at the historic Orpheum Theatre in Los Angeles. Tickets to the Los Angeles world premiere will be sold exclusively at select local skate shops beginning this Saturday, April 11th. Propeler will make its international debut across the globe with stops in Europe, Asia, Australia, Canada and Mexico. Visit VansPropeller.com to learn more about world premiere tour dates, locations, ticket information and to find a local premiere near you.