Sean Malto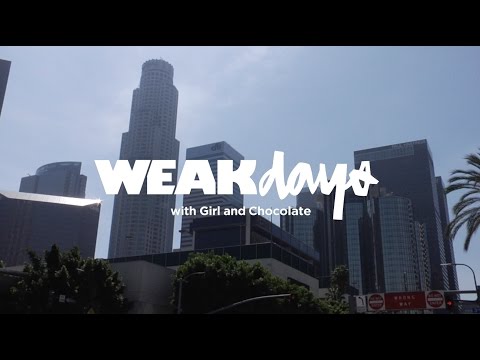 The Crail crew cruises Downtown Los Angeles on a Thursday afternoon.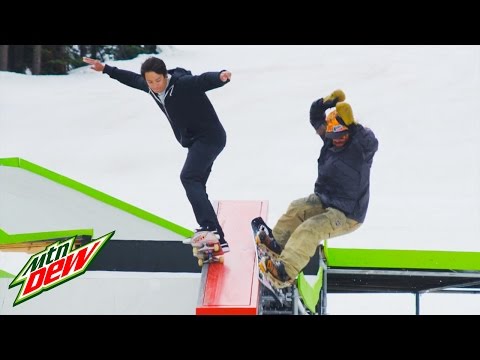 Skateboarding and snowboarding collides as Mountain Dew® has teamed up with Snow Park Technologies (SPT) and CA RampWorks to design and create SuperSnake at Sierra-At-Tahoe resort in California. Check this trailer which shows the likes of Sean Malto, Danny Davis, Trevor Colden, Scotty Lago, Jordan Maxham, Micky Papa and others mixing it up. The full edit will be televised nationally on Sunday, October 16th during ABC's weekly "World of X Games" series at 2pm ET / 1pm PT.
Seven Street League skaters (Shane O'Neill, Paul Rodriguez, Nyah Huston, Luan Oliveira, Ryan Decenzo, Tom Asta, and Cody McEntire) have each clinched spots in the upcoming 2016 SLS Nike SB Super Crown World Championship. This leaves only one spot in the top eight to be decided today in Newark, NJ.
SLS Pick Chris Joslin sits on the bubble for Super Crown qualification, but he'll need to skate strong and remain consistent because he's up against a handful of SLS veterans. Ishod Wair, Chris Cole, Sean Malto, and David Gonzalez are a few of the heavy hitters that are able to snag this eighth spot.
Keep in mind that there's a handful of skaters that can take the top spot with a first place finish, earning them a Golden Ticket straight into the 2016 SLS Nike SB Super Crown World Championship.
Tune into Street League's webcast live and direct from Newark, New Jersey today to witness the action. The Prelim heats kick off at 1:25pm EST on streetleague.com, followed by the Final at 5:00pm live on Fox Sports1 (US) and streetleague.com (International).
Local SLS Broadcast Times
New York 1:25pm ET
Los Angeles 10:25am PST
Mexico City 12:25pm CDT
Sau Paulo 2:25pm BRT
Barcelona 7:25pm CEST
Moscow 8:25pm MSK

For over two years, Sean Malto has been working hard physically and mentally to get back on his skateboard, back to the professional level that he was at before a nasty ankle injury took him out in his hometown of Kansas City towards the end of 2013. Ty Evans and his Ghost Digital Cinema crew dig in to point and shine the light on Sean with a short documentary piece as he moves forward from a second surgery while being sidelined from the very thing that fuels his career and happiness – skateboarding.
Unfortunately, injuries are part of the process and progression with skateboarding. We've all endured them and they can be brutal, but you get back up and push through the pain to ride another day. Have a look into Sean's mindset as he takes on physical therapy and discusses his thoughts towards skating comfortably with his friends once again as a top professional street skater.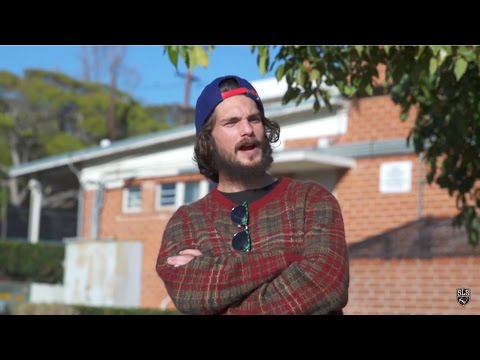 Street League Skateboarding (SLS) has announced this year's dates and locations of Pro contests in the SLS global qualification structure towards the SLS Nike SB Super Crown World Championship. As the official street skateboarding world championship series as sanctioned by the International Skateboarding Federation (ISF), the SLS qualifying contests and the SLS Nike SB World Tour are skateboarding's most prestigious contests in professional competitive skateboarding.
For the second year in a row, SLS will include a Women's Division as part of the SLS Nike SB Super Crown World Championship, allowing the world's best female street skateboarders to compete for the title of World Champ. 2015 was a historical year as eight of the best skaters competed for the highest first-place prize in women's street skateboarding with Brazilian Leticia Bufoni taking the first-ever female Championship.
International fans can watch each event of the 2016 SLS NikeSB World Tour webcasted live exclusively on StreetLeague.com. Fans in the United States can watch SLS on FS1 and customers of participating cable and satellite TV providers may access the live stream through the FOX Sports GO app for iOS, Android, Windows and Kindle devices, as well as on desktops through FOXSportsGO.com. Head over to the SLS site for the complete press release and more info.
SLS Season Dates and Venues
• March 5–6 Tampa Pro – Skatepark of Tampa – Tampa, Florida, USA
• May 21–22 SLS Nike SB Pro Open – Skate Agora BDN I Barcelona, Spain
• July 2 SLS Nike SB World Tour: Munich – Olympic Park – Munich, Germany
• August 28 SLS Nike SB World Tour: New Jersey – Prudential Center – Newark, NJ, USA
• October 2 SLS Nike SB Super Crown World Championship – Galen Center at USC – Los Angeles, CA, USA
FS1 Telecast Schedule
SLS Nike SB Pro Open – Sunday, May 22 (9:30 PM – 11:00 PM ET)
SLS Nike SB World Tour: Munich – Saturday, July 2 (1:30 PM – 3:00 PM ET)
SLS Nike SB World Tour: New Jersey – Sunday, August 28 (5:00 PM – 6:30 PM ET)
SLS Nike SB Super Crown World Championship – Sunday, October 2 (10:30 PM – 12:00 AM ET)