Ronnie Sandoval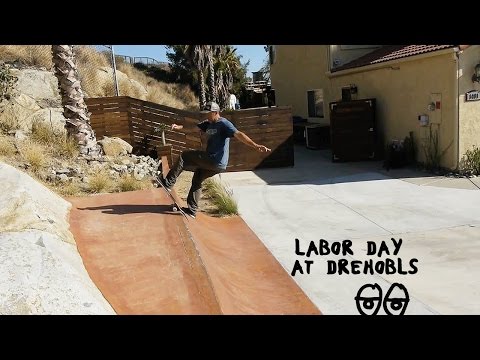 Labor Day called for some Dad Cam in Drehobl's driveway with Ronnie and Dan.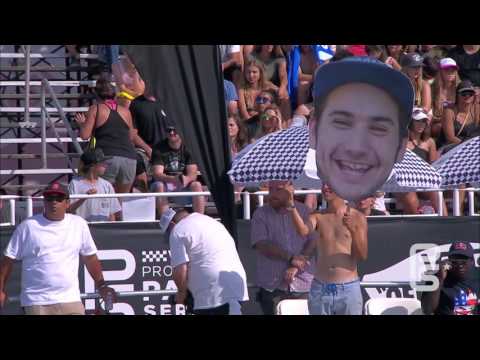 Be sure to tune into the Vans Pro Skate Park Series live and direct from in Malmö, Sweden on August 20th for the 2016 World Championships. Sanctioned by the International Skateboarding Federation as the bonafide event in park terrain competition, the Vans Park Series gathers thirty talented skateboarders to vie for the inaugural championship titles in men and women park terrain skateboarding. Kroksbäck Skatepark, a premier built-to-spec park terrain legacy construction that will be donated by the Vans Park Series to the city of Malmö for their leadership in skateboarding.
Beginning with the Women's division, 10 highly skilled ladies are ready to put together some progressive runs for a World Championship title and $15,0000. In the Men's division, 9 international VPS Challengers have advanced to meet and battle it out with 11 VPS Select Pros.
VPS Select Pros
Pedro Barros, Jack Fardell, Greyson Fletcher, Oskar Rosenberg Hallberg, Ben Hatchell, Aaron "Jaws" Homoki, Kevin Kowalski, Chris Russell, Ronnie Sandoval, Grant Taylor and Raven Tershy
VPS Mens Challengers
Tom Schaar, Ivan Federico, Cory Juneau, Alex Sorgente, Robin Bolian, Tristan Rennie, Colin Graham, Murillo Peres and Brad McClain
VPS Womens Challengers
Lizzie Armanto, Jordyn Barratt, Brighton Zener, Nora Vasconcellos, Allysha Le, July Lynn, Bryce Wettstein, Yndiara Asp, Nicole Hause and Kisa Nakamura
The 2016 Vans Park Series World Championships can be viewed live on vansparkseries.com Be sure to follow @vansparkseries on Instagram, Snapchat and Facebook as well.
Broadcast Times
Malmö (local time) 2:30pm
Los Angeles 5:30am
New York 8:30am
London 1:30pm
Rio De Janeiro 9:30am
Melbourne 10:30pm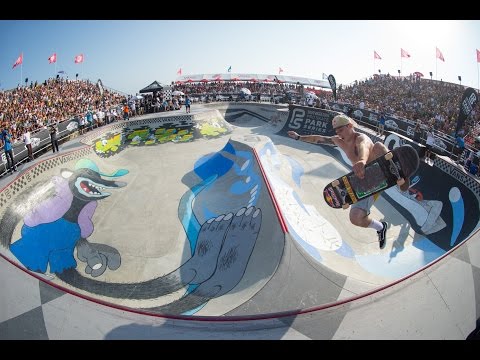 The Vans Pro Skate Park Series in Huntington Beach wrapped up its final stop of Global Qualifiers for dozens of hungry competitors. On Friday more than a hundred skaters battled it out for just nine spots available to the semi-finals in in one built-to-spec custom designed park course for the chance to earn their spot to the World Championships in Malmö, Sweden later this month.
Park Series Select Pro Chris Russell nailed down a first place run in Huntington Beach on Saturday to claim his second Vans Park Series Global Qualifier win of the season. But Ben Hatchell surely gave him a run for his money with an assortment of heavy stunts with technical control. Sweden's Oskar Rozenberg Hallberg took home third place with speed, style and great combined use of the entire park.
Italy's Ivan Federico didn't advance into Saturday's Final, but now sits atop of the Global Challenger rankings where seven additional rippers from around the world will join him and the Vans Park Series Select Pros in Malmö.
Visit www.vansparkseries.com for the latest updates and follow the action on Instagram, Facebook and Snapchat at @vansparkseries.
Final Results
1st Chris Russell
2nd Ben Hatchell
3rd Oskar Rozenberg Hallberg
4th Tom Schaar
5th Tristan Rennie
6th Murillo Peres
7th Curren Caples
8th Ronnie Sandoval
Vans Park Series Global Challengers – Advancing to World Championships
1st Ivan Federico
2nd Cory Juneau
3rd Tom Schaar
4th Alex Sorgente
5th Tristan Rennie
6th Robin Bolian
7th Collin Graham
8th Vinicius Kakinho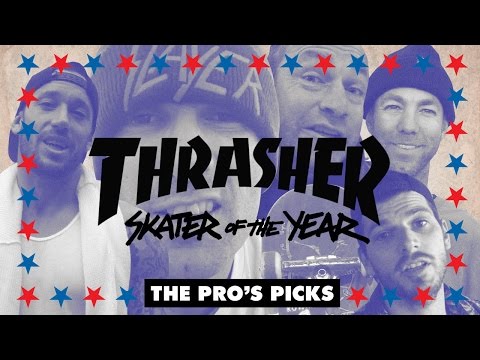 The past twelve months have amassed a wide range of viable SOTY candidates that each delivered heavy doses of skateboarding all across the planet. The video parts, the tour clips, the covers and magazine coverage all count towards skateboarding's most coveted award. The pros, top ams and others have voiced their choices for Thrasher Magazine's 2015 Skate of The Year. Who's got your vote? The official announcement comes soon!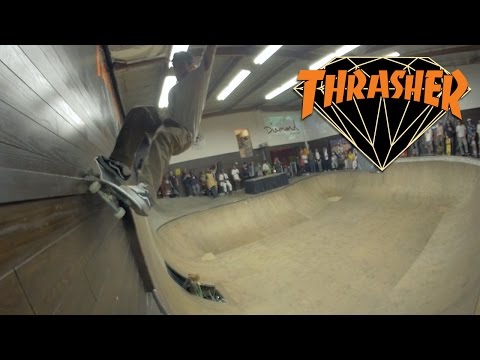 Thrasher and Diamond Supply Co's 4th annual bowl bash at the Diamond Mine brought out the creeps, the ghouls, the heavy slams and the gnar. Rising to the top of the Halloween Hellride heap, Ronnie Sandoval took home the $10k cash for his efforts minus wearing a mandated costume.