Pro-tec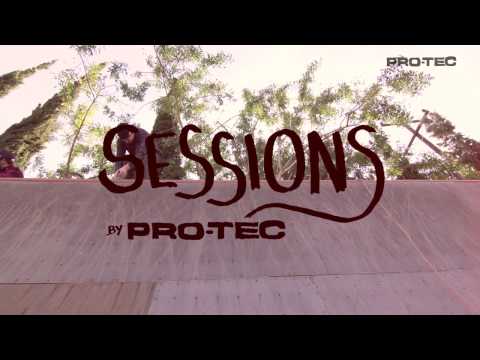 The Pro-Tec team invades Josh Borden's backyard with a solid skate session.
Pro-Tec has proudly to announced the addition of Mark Gonzales to its team. The Gonz has been attributed as the leader and forefather of modern skateboarding and continues to push his creative style both on and off his board. He will be adding his personal touch to a signature Pro-tec helmet for release in 2017.
"Wearing a helmet is a smart choice, wearing a Full-Tec is my style choice." – Mark Gonzales
"Adding Mark to the Pro-Tec team seems like a perfect fit with the already iconic riders. We're really looking forward to working with him on a signature helmet. Adding Gonz art to our Full Cut is a perfect combination of authenticity and cool." – R.P. Bess Protec Global Brand Director
Mark adds to Pro-Tec's team of iconic athletes and rising stars. He joins fellow legends Steve Caballero, Christian Hosoi, Jason Jessee, Bucky Lasek Rune Glifberg and rising stars Jimmy Wilkins, Sam Beckett, Alex Perelson, Lizzie Armanto, Josh Borden, Allysha Le and more.