Mikey Taylor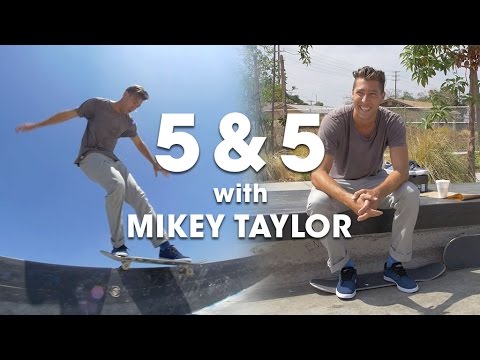 Mikey Taylor talks about meeting Gailea Momolu for the first time, why he rides Mob Grip, and gets busy at the park!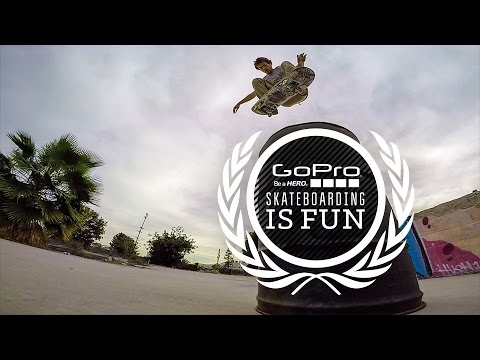 GoPro has teamed up with The Berrics for an online skate video contest titled Skateboarding is Fun which runs from today through October 31st. Each month from here on out, a finalist will be chosen and will receive $1,000. The best overall GoPro line shot and submitted will win $20,000. It's time to get out there and shoot with those GoPro cameras and make your edited submissions count!
Wes Kremer, Madars Apse, Mikey Taylor, Evan Smith, and part of the EU skate team including Josef Scott and Thaynan Costa are in Europe for the Special Delivery tour which will kicked off last week. This European tour will take the guys to some of the most influential cities and skate spots across seven countries and includes demo sessions as well as product wear testing for attendees.
The newest video piece for the new Thunder 149IIs features Mikey Taylor. Check out his clip and a brief interview over on the Thunder site.
X Games has announced their highly skilled field of competitors for 2014 with an action photo gallery on their site. The guys that will be out there busting their asses to deliver a one-minute video part and a chance at a big payoff this year include: Riley Hawk, Forrest Edwards, James Hardy, Billy Marks, Wes Kremer, David Reyes, Tyler Surrey, Dane Burman, Evan Smith, Rodrigo Petersen, Nick Dompierre, Mikey Taylor, Clint Walker, Davis Torgerson, Moose and Luis Tolentino.