Mike Carroll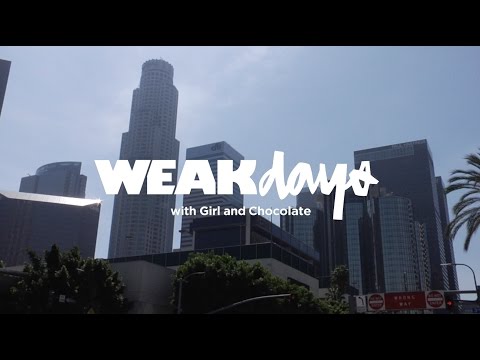 The Crail crew cruises Downtown Los Angeles on a Thursday afternoon.
Yesterday, DC Shoes packed the house at the Ace Hotel in Downtown Los Angeles with notable individuals like Dave Carnie, Sean Cliver, Johnny Knoxville, Mike Carroll, Jeff Tremaine, Jason "Wee-Man" Acuna, Chris Pontius and countless other individuals to celebrate its Big Brother collaboration and book launch. From a remake of Dave Carnie's "pro model" shoe, Big Brother memorabilia to an ice sculpture spelling out "shit," nothing was off limits.
"The DC x Big Brother collaboration gives nod to some of the most unforgettable moments in skateboarding and we're proud to pay tribute to that heritage," said DC's Vice President of Marketing, Megan Easley.
The capsule collection and an exclusive "Big Brother Book" highlighting the best and worst moments of Big Brother history was on full display throughout the night. People got a first-hand look at the collection launching February 1, 2016. The collection features the DC Sultan S shoe, t-shirts, a coaches' jacket and accessories featuring classic Big Brother Magazine covers.
For more information on the collaboration and to shop the Big Brother Collection, please visit finer retailers around the world or dcshoes.com, follow @dcshoes and search these hashtags #DCShoes and #DCBBSHITSHOW.
Ishod Wair, Cory Kennedy, Mike Carroll, Guy Mariano, Tyler Bledsoe, Rick Howard, Lucas Puig & Brian Anderson hit the mini ramp in this clip for the Fourstar Spring line.
Marc Johnson, Mike Carroll, Riley Hawk, Stevie Perez, Vincent Alvarez, Sebo Walker, Daniel Espinoza, Jon Sciano, Danny Brady & James Capps lace up and take the new GuyMar shoes for a test drive at Sheldon.