Matt Berger
etnies and Flip have teamed up for this collection featuring Matt Berger's signature colorways of the Jameson SL.
One of skateboarding's longest running shindigs and always a hell of a time, The 23rd annual Tampa Pro kicked off yesterday in Tampa, Florida. Alongside the Industry VIP contest, Friday welcomed some of the best in the biz for an all day practice session and was closed out with an open bar (things got real weird) and live performaces by Ray Barbee and The Drowning Clowns, Evan Smith's band.
Check out a few photos below to see what went down and stay tuned to our site and Instagram, Twitter, and Facebook for more coverage from Tampa Pro 2017 throughout the weekend.
Get the Skatepark Of Tampa's official scoop here on their site.
The live webcast streams Saturday & Sunday from 12pm only on ETN, download it here in the iTunes store.
All photos Mike Chinner / Skate Daily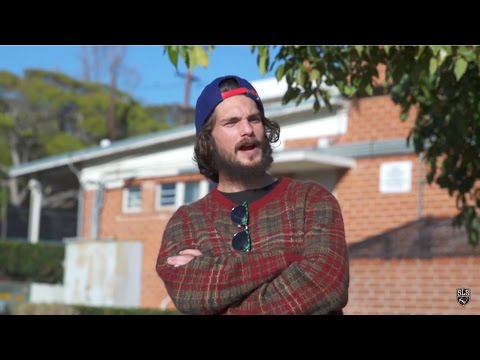 Street League Skateboarding (SLS) has announced this year's dates and locations of Pro contests in the SLS global qualification structure towards the SLS Nike SB Super Crown World Championship. As the official street skateboarding world championship series as sanctioned by the International Skateboarding Federation (ISF), the SLS qualifying contests and the SLS Nike SB World Tour are skateboarding's most prestigious contests in professional competitive skateboarding.
For the second year in a row, SLS will include a Women's Division as part of the SLS Nike SB Super Crown World Championship, allowing the world's best female street skateboarders to compete for the title of World Champ. 2015 was a historical year as eight of the best skaters competed for the highest first-place prize in women's street skateboarding with Brazilian Leticia Bufoni taking the first-ever female Championship.
International fans can watch each event of the 2016 SLS NikeSB World Tour webcasted live exclusively on StreetLeague.com. Fans in the United States can watch SLS on FS1 and customers of participating cable and satellite TV providers may access the live stream through the FOX Sports GO app for iOS, Android, Windows and Kindle devices, as well as on desktops through FOXSportsGO.com. Head over to the SLS site for the complete press release and more info.
SLS Season Dates and Venues
• March 5–6 Tampa Pro – Skatepark of Tampa – Tampa, Florida, USA
• May 21–22 SLS Nike SB Pro Open – Skate Agora BDN I Barcelona, Spain
• July 2 SLS Nike SB World Tour: Munich – Olympic Park – Munich, Germany
• August 28 SLS Nike SB World Tour: New Jersey – Prudential Center – Newark, NJ, USA
• October 2 SLS Nike SB Super Crown World Championship – Galen Center at USC – Los Angeles, CA, USA
FS1 Telecast Schedule
SLS Nike SB Pro Open – Sunday, May 22 (9:30 PM – 11:00 PM ET)
SLS Nike SB World Tour: Munich – Saturday, July 2 (1:30 PM – 3:00 PM ET)
SLS Nike SB World Tour: New Jersey – Sunday, August 28 (5:00 PM – 6:30 PM ET)
SLS Nike SB Super Crown World Championship – Sunday, October 2 (10:30 PM – 12:00 AM ET)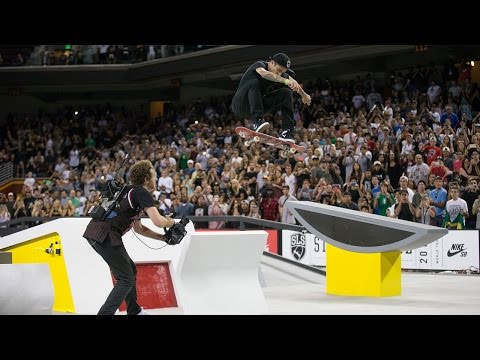 The crew at Street League has rounded up the best video footage from their 2015 NikeSB World Tour and have generated a stack of edits for you to enjoy. In your free time drop by the SLS YouTube channel and watch 2015 SLS Champ Luan Oliveira along with Nyjah Huston, Kelvin Hoefler, Paul Rodriguez, Evan Smith, Chris Cole, Cody McEntire, Matt Berger and Chaz Ortiz get down.
Stop #2 of the 2015 Street League Tour takes place in Newark, New Jersey this afternoon. Tune in to watch all 25 SLS pros vie for the 8 cut towards the Super Crown Championship live tomorrow on Fox Sports 1, Fox Sports Go, and streetleague.com at 4:30pm ET.

Check out the makes, tries, and slams for some of the gnarliest clips we've seen all year. Matt Berger put it down for this well deserved Pro Part. Don't be surprised to see his name in the Best Rookie category at the TWS Awards in January! Read more at the Transworld website.