Marius Syvanen

Transworld has posted Marius Syvanen's part from their 26th video "Outliers" which is available on DVD or iTunes.
"Skateboarding in Oakland: Town Park Documentary"
Habitat's Mélange Series is now available with models from the usual suspects.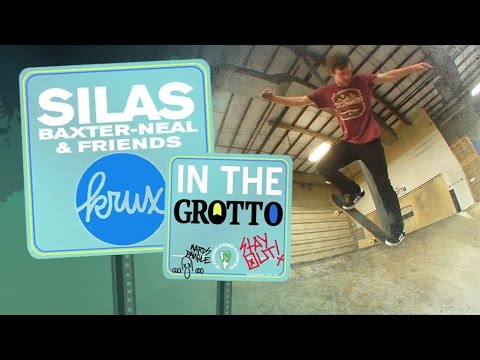 Silas Baxter Neal goes ham in his Portland based personal training facility: The Grotto. Featuring Marius Syvanen, Ron Whaley, Ed Kennedy, Brennan Conroy, Jamie Weller and Ryan Casado.

On the heels of supporting Holystoked and 2er with the DIY build in Bangalore, India and what Jamie O'Brien led in Johannesburg, South Africa, Levi's Skateboarding took to La Paz, Bolivia, this past spring to support Milton Arellano and his efforts to make skateboarding accessible to the greater skateboarding community.
More than 100 volunteers from over a dozen different nations were joined by professional skateboarders Al Partanen, Josh Matthews, David Gravette, Chet Childress, Joey Pepper, Dan Plunkett and Marius Syvanen to help build what is now one of the largest skateparks in all of South America at 2,000 square meters.
Volunteers from outside of the area and pros alike slept for weeks in makeshift huts a few hundred yards up from the build site where they cooked each meal on camp stoves and rested up from sixteen-hour days of pouring and finishing concrete.
The result of endless days and campfire nights is a skatepark that's suited to every level of skating and large enough to support the entire city of La Paz and beyond. While Levi's® helped to make materials obtainable, it's the dedication of Milton, the community of La Paz and the global skateboarding community that made this park a reality. See the results of all of this hard work and catch the entire short film above to inspire you to organize a build in your community.
In April of 2014, Levi's® Skateboarding joined Bolivian skater Milton Arellano in reuniting with the endboss projects crew from Hannover, along with over a 100 skateboarders and builders from around the world, to build a public skatepark in La Paz, Bolivia. See Marius Syvanen, David Gravette, Josh Matthews, Joey Pepper, Chet Childress, and Al Partanen live, work, and skate the Pura Pura skatepark three miles up in the sky.