Louie Lopez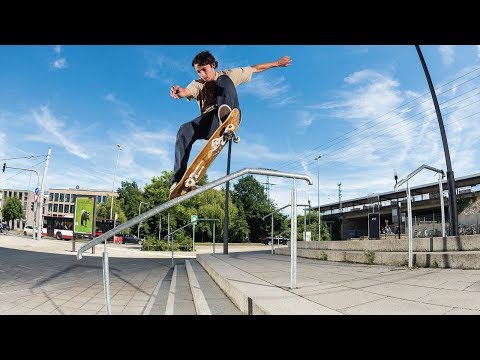 Dedicated to P-Stone, the Spitfire crew rides the fire all over Europe in this new video for Thrasher Magazine.
Spitfire wheels just dropped their new catalog, showcasing new pro wheels from Evan Smith, Hjalte Halberg, Louie Lopez, and The Gonz.
Scroll through Spitfire's new urethane in their Spring catalog here on their site.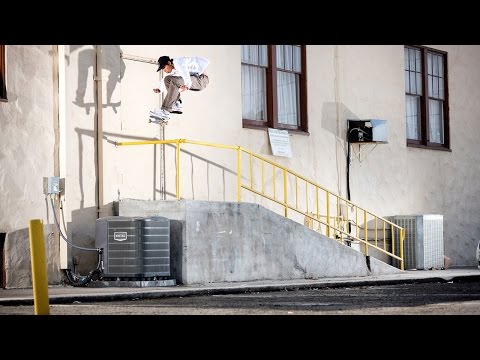 Louie Lopez now rides the fire and scorches the streets with this new part for Spitfire Wheels. Have a look!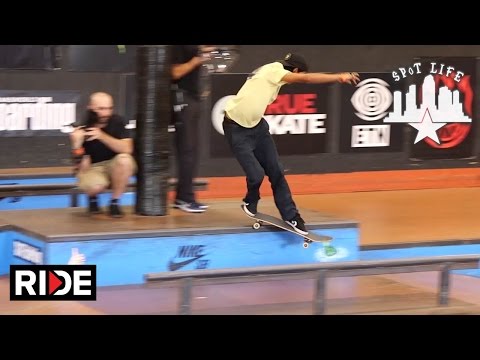 Louie Lopez nailed the win at Tampa Pro and took home $20,000 yesterday. He also earned a spot in the 2017 SLS Super Crown. Head over to SPoTTampa.com for more photos, video clips and complete results from the weekend.
Final Results
1. Louie Lopez
2. Luan Oliveira
3. Kelvin Hoefler
From Tel Aviv to Eilat, the Converse team seeks out spots in Israel and comes through with this sick edit featuring Al Davis, Brian Delatorre, Mike Anderson, Louie Lopez, Aaron Herrington, and Dolan Stearns.
The 2016 Dew Tour presented by Mountain Dew and TEN:The Enthusiast Network took place in Long Beach, California over the weekend with a new twist to skateboarding competition. On Saturday Ryan Sheckler nailed down the most points on four separate skate sections – Tech, Bowl, Rails and Gaps to claim his 15th Dew Tour win during the individual competition. The action continued on Sunday with many of the best skateboarders competing in an all-new Team Challenge which included the same four separate skate zones. In the end, the Blind Skateboards team made up of: TJ Rogers, Micky Papa, Cody McEntire and Trey Wood came out on top with the most points.
In all, nine teams competed which also included heavy hitters from Flip, Plan B, Element, Real, Birdhouse, Toy Machine, Baker and enjoi.
Catch up on all of the action from the weekend at dewtour.com, and tune into the televised broadcast on NBC from 5-6pm EST on July 30th and at 2-4pm EST on July 31st.
Final Results
Individual Pro Competition
1. Ryan Sheckler (USA) – 364.33
2. Louie Lopez (USA) – 356.98
3. Ryan Decenzo (CAN) – 344.66
4. Cody McEntire (USA) – 323.65
5. Sean Malto (USA) – 321.32
6. Carlos Ribiero (BRA) – 313.00
Team Competition
1. Blind Skateboards – 369.32
Cody McEntire (USA) – Gaps 90.33
TJ Rogers (CAN) – Tech 90.33
Micky Papa (CAN) – Rails 95.66
Trey Wood (USA) – Bowl 93.00
2. Flip Skateboards – 359.66
Louie Lopez (USA) – Gaps 92.00
Luan Oliveira (BRA) – Tech 81.33
Alec Majerus (USA) – Rails 93.00
Curren Caples (USA) – Bowl 93.33
3. Plan B Skateboards – 358.99
Chris Joslin (USA) – Gaps 94.00
Scott Decenzo (CAN) – Tech 89.66
Jagger Eaton (USA) – Rails 92.33
Ryan Sheckler (USA) – Bowl 93.33