Kyle Walker
Real Skateboards has released a new Surveillance video with Kyle Walker along with several clips of his team mates. Insanity.
On the heels of Kyle Walker's signature pro model debut, the Vans Kyle Walker Pro continues to push skateboarding forward with Vans' latest performance innovation and the industry's first-ever vulcanized cupsole.
Returning to shops in brand new colorways for the holiday season, the Kyle Walker Pro features Vans' revolutionary Wafflecup technology, offering the best of both worlds in skateboarding—the support and stability of a cupsole shoe without sacrificing any of the boardfeel and grip for which legendary vulcanized Vans skate shoes are known for.
Visit Vans.com/kylewalker to learn more about Vans' revolutionary Wafflecup technology and to find an authorized Vans Pro Skate dealer near you.
Seven Street League skaters (Shane O'Neill, Paul Rodriguez, Nyah Huston, Luan Oliveira, Ryan Decenzo, Tom Asta, and Cody McEntire) have each clinched spots in the upcoming 2016 SLS Nike SB Super Crown World Championship. This leaves only one spot in the top eight to be decided today in Newark, NJ.
SLS Pick Chris Joslin sits on the bubble for Super Crown qualification, but he'll need to skate strong and remain consistent because he's up against a handful of SLS veterans. Ishod Wair, Chris Cole, Sean Malto, and David Gonzalez are a few of the heavy hitters that are able to snag this eighth spot.
Keep in mind that there's a handful of skaters that can take the top spot with a first place finish, earning them a Golden Ticket straight into the 2016 SLS Nike SB Super Crown World Championship.
Tune into Street League's webcast live and direct from Newark, New Jersey today to witness the action. The Prelim heats kick off at 1:25pm EST on streetleague.com, followed by the Final at 5:00pm live on Fox Sports1 (US) and streetleague.com (International).
Local SLS Broadcast Times
New York 1:25pm ET
Los Angeles 10:25am PST
Mexico City 12:25pm CDT
Sau Paulo 2:25pm BRT
Barcelona 7:25pm CEST
Moscow 8:25pm MSK
The 2016 Dew Tour presented by Mountain Dew and TEN:The Enthusiast Network took place in Long Beach, California over the weekend with a new twist to skateboarding competition. On Saturday Ryan Sheckler nailed down the most points on four separate skate sections – Tech, Bowl, Rails and Gaps to claim his 15th Dew Tour win during the individual competition. The action continued on Sunday with many of the best skateboarders competing in an all-new Team Challenge which included the same four separate skate zones. In the end, the Blind Skateboards team made up of: TJ Rogers, Micky Papa, Cody McEntire and Trey Wood came out on top with the most points.
In all, nine teams competed which also included heavy hitters from Flip, Plan B, Element, Real, Birdhouse, Toy Machine, Baker and enjoi.
Catch up on all of the action from the weekend at dewtour.com, and tune into the televised broadcast on NBC from 5-6pm EST on July 30th and at 2-4pm EST on July 31st.
Final Results
Individual Pro Competition
1. Ryan Sheckler (USA) – 364.33
2. Louie Lopez (USA) – 356.98
3. Ryan Decenzo (CAN) – 344.66
4. Cody McEntire (USA) – 323.65
5. Sean Malto (USA) – 321.32
6. Carlos Ribiero (BRA) – 313.00
Team Competition
1. Blind Skateboards – 369.32
Cody McEntire (USA) – Gaps 90.33
TJ Rogers (CAN) – Tech 90.33
Micky Papa (CAN) – Rails 95.66
Trey Wood (USA) – Bowl 93.00
2. Flip Skateboards – 359.66
Louie Lopez (USA) – Gaps 92.00
Luan Oliveira (BRA) – Tech 81.33
Alec Majerus (USA) – Rails 93.00
Curren Caples (USA) – Bowl 93.33
3. Plan B Skateboards – 358.99
Chris Joslin (USA) – Gaps 94.00
Scott Decenzo (CAN) – Tech 89.66
Jagger Eaton (USA) – Rails 92.33
Ryan Sheckler (USA) – Bowl 93.33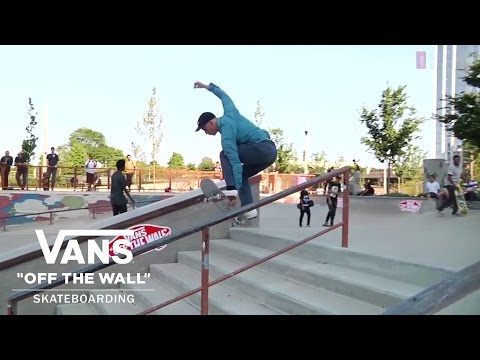 The Vans Skate team set off the first stop of the Summer 2016 Vans Pro Skate Tour with a heavy session for legendary Uprise Skateshop on "Chicago's front yard" at Grant Park. Johnny Layton sparked things up to prove, in the words of Thrasher Magazine's Michael Burnett, "God damn right he's still got it." From there our crew systemically dismantled the park with a barrage of bangers for the delight of a rabid crowd of Chi-Town locals, out-of-towners and even Corey Glick's grandparents. Next stop Westside Skateshop in Lakewood, Ohio this afternoon at 3pm as the boys make their way to Boston for Roll For Rob this weekend.
For the full tour schedule, visit vans.com/proskatetour
Skaters in order of appearance: Johnny Layton, Jason Dill, Kyle Walker, Corey Glick, Justin Henry, Daniel Lutheran, Matt Bennett, and Tyson Peterson.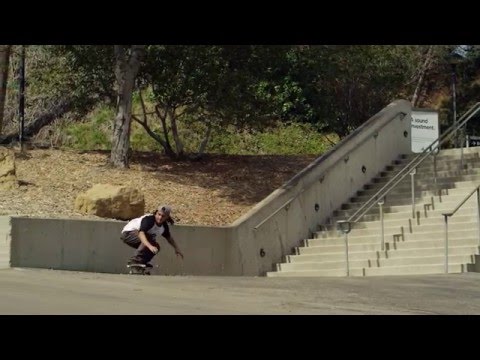 The Volcom skateboarding crew has traveled the world to find spots, film tricks and search for stoke over the past year. Premiering in May and available worldwide June 7th, 2016, Holy Stokes! a Real Life Happening looks to be one of the most epic skateboarding films of the summer.