Kevin Kowalski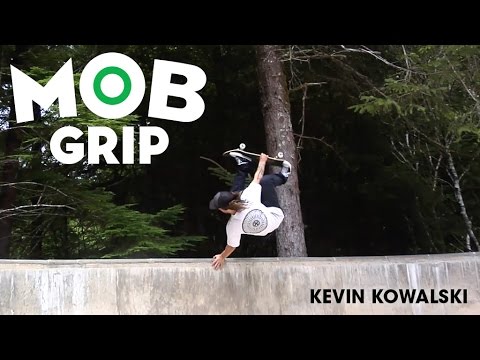 Kevin Kowalski tears up his backyard landscape with his "Rather Fight Than Switch," Mob Grip. Check it out!
It's no secret that we enjoy live webcasts of skate events around the world. To have the ability to sit back and watch the action on your own screen from wherever you are in the world is pretty damn sweet (depending on your internet connectivity). Well, if you're up early today in the USA, be sure to tune into the Red Bull Bowl Rippers feed from the world renowned Du Prado bowl in Marseille, France. 25 years deep!
The Semi Final rounds kick of at 3pm local time, 9am EST and 6am PST. A field of twelve international bowlders (below) gun for 6 spots to the final round.
Quarter Final Results
1. Alex Sorgente – USA
2. Robin Bolian – FRA
3. Danny Leon – FRA
4. Chris Russell – USA
5. Vincent Matheron – FRA
6. Cory Juneau – USA
7. Ivan Federico – ITA
8. Murilo Peres – BRA
9. Julien Benoliel – FRA
10. Stephan Boussac – FRA
11. Kevin Kowalski – USA
12. Alex Hallford – UK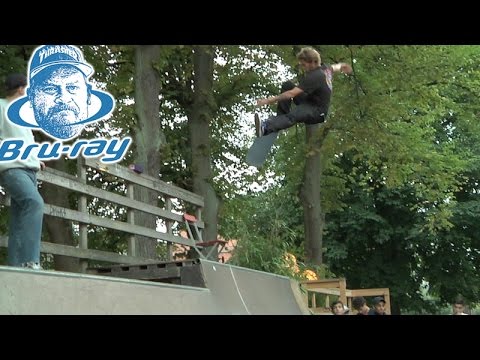 Mark "Red" Scott Red not only put in his time to help build the Hyllie park in Malmö, but he also managed to slay some other spots around town with young guns Greyson Fletcher, Kevin Kowalski, Chris Russell and others. Check this edit by P-Stone showing the good times during the week at the Vans Park Series Championships in Malmo.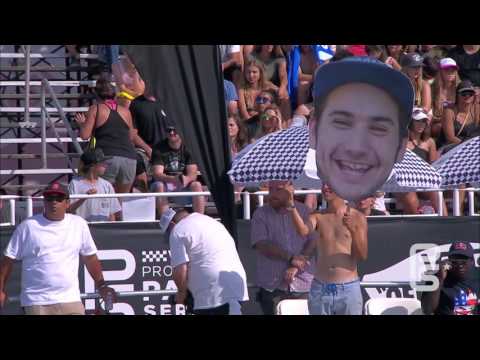 Be sure to tune into the Vans Pro Skate Park Series live and direct from in Malmö, Sweden on August 20th for the 2016 World Championships. Sanctioned by the International Skateboarding Federation as the bonafide event in park terrain competition, the Vans Park Series gathers thirty talented skateboarders to vie for the inaugural championship titles in men and women park terrain skateboarding. Kroksbäck Skatepark, a premier built-to-spec park terrain legacy construction that will be donated by the Vans Park Series to the city of Malmö for their leadership in skateboarding.
Beginning with the Women's division, 10 highly skilled ladies are ready to put together some progressive runs for a World Championship title and $15,0000. In the Men's division, 9 international VPS Challengers have advanced to meet and battle it out with 11 VPS Select Pros.
VPS Select Pros
Pedro Barros, Jack Fardell, Greyson Fletcher, Oskar Rosenberg Hallberg, Ben Hatchell, Aaron "Jaws" Homoki, Kevin Kowalski, Chris Russell, Ronnie Sandoval, Grant Taylor and Raven Tershy
VPS Mens Challengers
Tom Schaar, Ivan Federico, Cory Juneau, Alex Sorgente, Robin Bolian, Tristan Rennie, Colin Graham, Murillo Peres and Brad McClain
VPS Womens Challengers
Lizzie Armanto, Jordyn Barratt, Brighton Zener, Nora Vasconcellos, Allysha Le, July Lynn, Bryce Wettstein, Yndiara Asp, Nicole Hause and Kisa Nakamura
The 2016 Vans Park Series World Championships can be viewed live on vansparkseries.com Be sure to follow @vansparkseries on Instagram, Snapchat and Facebook as well.
Broadcast Times
Malmö (local time) 2:30pm
Los Angeles 5:30am
New York 8:30am
London 1:30pm
Rio De Janeiro 9:30am
Melbourne 10:30pm
On this day also known as "Go Skateboarding Day" The Skateboard Mag has released Kevin Kowalski's video part that is sure to inspire as it does to make you head spin. So damn heavy. Congrats Kevin!
Get out there and make it happen today as a skateboarder!
After bailing his previous runs and sitting in 7th place, Pedro Barros turned up the heat and put the peddle to the metal in his fourth and final run to win the second stop of the Vans Skate park Series. It all played out in his hometown of Florinopolis, Brazil where the crowd in attendance fueled his fire and he delivered. Italy's Ivan Federico held onto second place with a great display of technical ability and style and Kevin Kowalski killed the park in his own unique way and returned to the podium in third place.
Compiled scores from the two Vans Skate Park Series stops has Tom Schaar now sitting in first place in the challenger rankings. The next stop takes place in Vancouver, BC on July 9th.
Final Results
1st Pedro Barros
2nd Ivan Federico
3rd Kevin Kowalski
4th Miguel Oliveira
5th Tom Schaar
6th Alex Sorgente
7th Jack Fardell
8th Tristan Rennie
Vans Park Series Challenger Rankings
1st Tom Schaar
2nd Alex Sorgente
3rd Ivan Federico
4th Cory Juneau
5th Miguel Oliveira
The top five Challengers to emerge from the Mens Park Series Global Qualifier system will challenge the fifteen exclusive Park Series Select Pros in Malmö, Sweden for the inaugural International Skateboard Federation-sanctioned park terrain Vans Park Series World Championships.
Drop by www.vansparkseries.com for the archived webcast feed, latest updates, contest schedules, rider profiles, and follow the action on Instagram, Facebook and Snapchat at @vansparkseries.