Jason Jessee
Jason Jessee shares his unique and legendary style along with a chapter of his iconic skateboard graphics as Stance rolls out the newest Jason Jessee sock, Poseidon, and presents to you their Jason Jessee Punks and Poets video. Get a glimpse into the man who needs no introduction.
Just in time for Tampa Pro, 2012's Tampa Am winner Trevor Colden has been ushered into the Pro ranks with his own Skate Mental signature model. During a skate session in Arto's backyard Curren Caples has joined the Monster Energy skate team roster. Hard Luck MFG is a skate related brand out of Japan headed up by Jason Jessee and friends that has finally made its way to the USA. Have a look and see what Team Go Fast is all about. Sad but true, nothing lasts forever, and as such, Ronnie Creager and Blind Skateboards have parted ways after a 20 year relationship. We wish Ronnie the best in his future endeavors.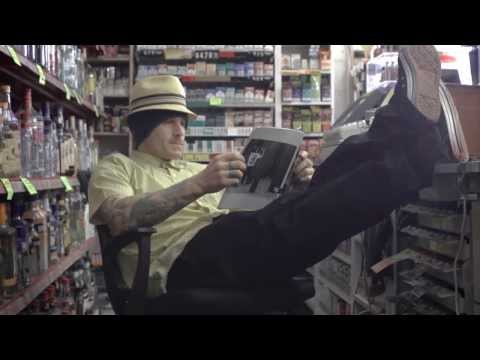 Brixton initiates the launch of their Spring 2014 collection with this visit to the quickie mart.