Jack Fardell
Fun at the brisbane miniramp from the Aussie Aussie Aussie enjoi enjoi enjoi tour featuring Louie Barletta and Jack Fardell.
The enjoi team went down under. Watch Louie Barletta, Caswell Berry, Jack Fardell, Jackson Pilz, and Ben Raemers take on Australia.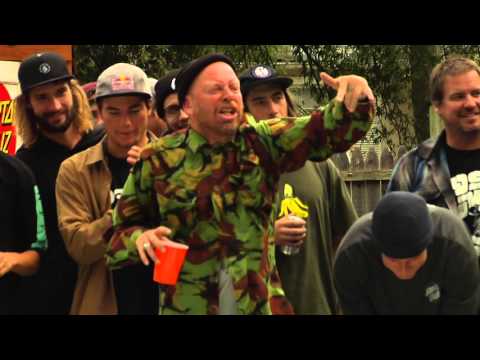 On Saturday, October 24th, 2015 Red Bull Skateboarding teamed up with Creature & Santa Cruz Skateboards/Indy Trucks/OJ Wheels/Bronson Speed Co. to throw a 21-man invite-only backyard bowl bash at Pat Lowery's legendary Richmond, Virginia Lost Bowl.
With a field of some of the top ams, pros and East Coast up and comers, the day consisted of seven 7-minute 3-man heats followed by a 29-minute everyone-in chaos session set to Slayer's "Reign in Blood" (inspired by Jim's Ramp Jam of 1996) and three best tricks. In a rarely seen contest decision, the inmates were put in charge of the asylum and the 21 skaters were asked to judge themselves and pick the top 3 winners. The results, as voted on by the skaters in the contest are as follows:
Final Results
1st Cody Chapman
2nd Chris Russell
3rd Kevin Kowalski
4th John Gardner
Best Trick
Pool
John Gardner – Boneless into the pool
Chris Gregson – Frontside kickflip over the ladder
Roof
Jack Fardell – Nose manual
Alex Sorgente – Backside flip
Keyhole
Josh Borden – Nosegrind
Ben Hatchell – Half Cab Front blunt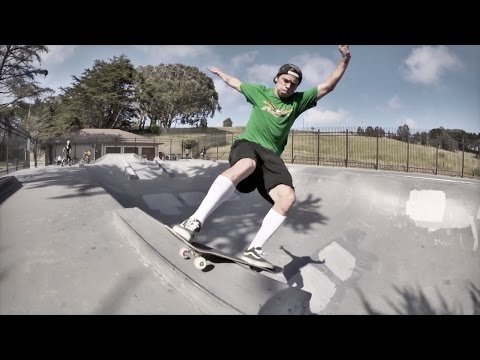 Thrasher's Double Rock filmer "Redder" isn't always inside the park. Check out this montage of his travels around the Bay Area.

Stay tuned to twskate.com for red carpet interviews, photo galleries, and video recaps of the night. For more coverage from the 17th Annual TransWorld SKATEboarding Awards, click here.
Best Rookie
Aaron Herrington
Readers' Choice
Wes Kremer
Best Team
enjoi
Best Video
Josh Stewart – Static 4/5
Best Video Part
Dylan Rieder – "cherry"
Best Cover
Zack Wallin, kickflip. July issue. Photo / Chami
Best Video Check Out
Nate Greenwood
Best Photo
Jack Fardell, frontside carve. Photo / Chami
Best Tour
HUF Americans Do America
Best Indie Video
IC2 by Mikey Alfred
Spitfire rider Jack Fardell has been breaking off every spot in San Francisco lately, leaving a trail of destruction behind him. Check out the trailer for his "Hit and Run" part, dropping this Friday on the Thrasher site.