Ishod Wair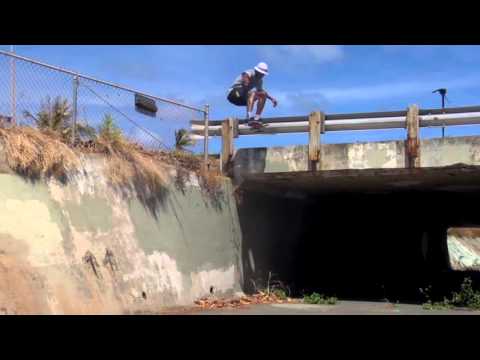 Take a trip to Waikiki with Cory Kennedy, Eric Koston, Ben Raybourn, Justin Brock, Wieger and Ishod Wair.
This is the real deal people – it's the result of Real Skateboards setting out with no video plans in mind other than skating with the crew and having fun…17 minutes of skateboarding, Through and Through.
Stop #2 of the 2015 Street League Tour takes place in Newark, New Jersey this afternoon. Tune in to watch all 25 SLS pros vie for the 8 cut towards the Super Crown Championship live tomorrow on Fox Sports 1, Fox Sports Go, and streetleague.com at 4:30pm ET.
With the deadline of his Push video part looming, Ishod Wair hits the schoolyards of LA to film some lines with the crew.

The Berrics has launched a new series called "PUSH" which goes back to the hometowns of today's best skaters to learn out what drew them to skateboarding and tells the story of the people and experiences that got them to where they are today.
The first episode heads to Virgina Beach, VA with Trevor Colden and his friends. In the coming days, "PUSH" will feature stories from Ishod Wair, Leticia Bufoni, Luan Oliveira, Josh Matthews, Ben Raybourn, and Aaron Homoki. Look for a new episode Cody Cepeda this Thursday.
Ishod Wair, Cory Kennedy, Mike Carroll, Guy Mariano, Tyler Bledsoe, Rick Howard, Lucas Puig & Brian Anderson hit the mini ramp in this clip for the Fourstar Spring line.