Ishod Wair
Real Skateboards has released a new Surveillance video with Kyle Walker along with several clips of his team mates. Insanity.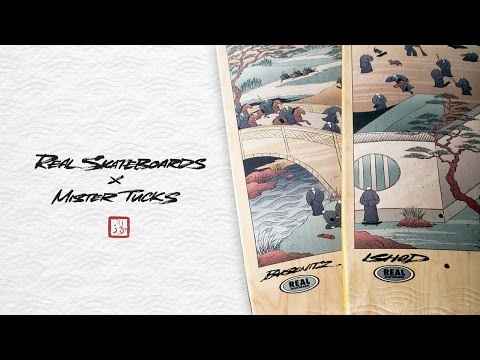 Rewriting how far back skating goes is a concept we as die hard skateboarders definitely can get behind. From his studio in Singapore, Mister Tucks rewrites skating's history for a new collaboration with Real Skateboards featuring Dennis Busenitz & Ishod Wair Pro Decks and Temple of Skate Apparel. Getting the chance to work with him on these two boards and tee was nothing short of awesome for the Real crew and they hope you enjoy them and that they open Mister Tuck's work up to the audience he deserves.
Embossed wave patterns only on the nose and tail, full color screen on top, and a poster with each.
Dennis Busenitz – 8.25 X 32 and 7.9 X 31.25
Ishod Wair – 8.38 FULL X 32.43 and 8.125 X 32
Seven Street League skaters (Shane O'Neill, Paul Rodriguez, Nyah Huston, Luan Oliveira, Ryan Decenzo, Tom Asta, and Cody McEntire) have each clinched spots in the upcoming 2016 SLS Nike SB Super Crown World Championship. This leaves only one spot in the top eight to be decided today in Newark, NJ.
SLS Pick Chris Joslin sits on the bubble for Super Crown qualification, but he'll need to skate strong and remain consistent because he's up against a handful of SLS veterans. Ishod Wair, Chris Cole, Sean Malto, and David Gonzalez are a few of the heavy hitters that are able to snag this eighth spot.
Keep in mind that there's a handful of skaters that can take the top spot with a first place finish, earning them a Golden Ticket straight into the 2016 SLS Nike SB Super Crown World Championship.
Tune into Street League's webcast live and direct from Newark, New Jersey today to witness the action. The Prelim heats kick off at 1:25pm EST on streetleague.com, followed by the Final at 5:00pm live on Fox Sports1 (US) and streetleague.com (International).
Local SLS Broadcast Times
New York 1:25pm ET
Los Angeles 10:25am PST
Mexico City 12:25pm CDT
Sau Paulo 2:25pm BRT
Barcelona 7:25pm CEST
Moscow 8:25pm MSK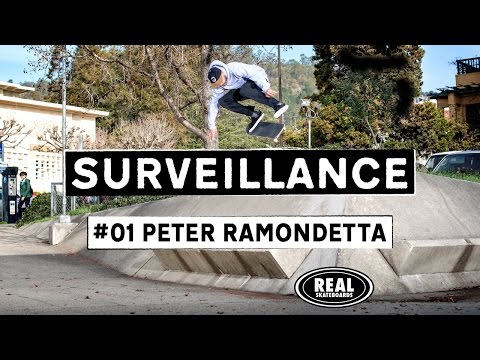 Real Skateboards' new video piece titled Surveillance #01 just went live with Peter Ramondetta. This barrage of sick footage also includes Dennis Busenitz, Ishod Wair, Ernie Torres, and Zion Wright. Dig in!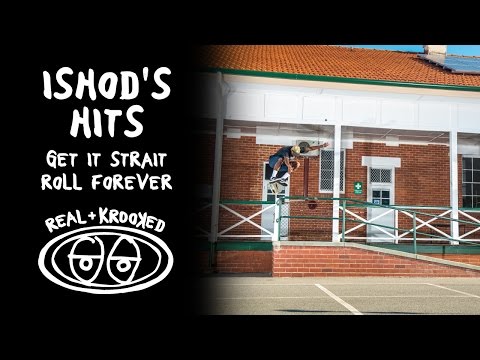 Real Skateboards just released Ishod's hits from Get it Strait, Roll Forever with two and a half minutes of raw footage and a few unseen extras from Australia in the newest Spring 2016 Real Catalog drop.