Independent Trucks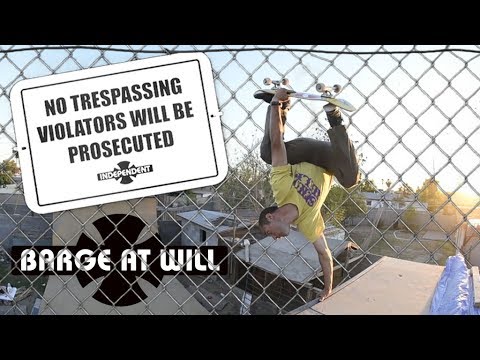 The latest installment of "BARGE AT WILL" features some of the most radical pools and terrain in the Southwest 'USofA.' Pack up the cooler 'cuz this crew turns up the heat! Featuring Willis Kimbel, Peter Hewitt, Eric Winkowski, Chris Livingston, and more.
TNT comes blazing through with this part to celebrate the new collaBROation between Indy Trucks & Spitfire wheels. Featuring guest stuntwork from Frank Gerwer, Austin Kanfoush, Daan van der Linden, Raney Beres, and Peter Ramondetta. Move out of the way…
Independent Trucks just dropped their Summer 2017 catalog, give it a look here on their site.
C1rca and Independent team up to bring us the Gravette Pro x Indy Collab. Read more and grab a pair here on their site.