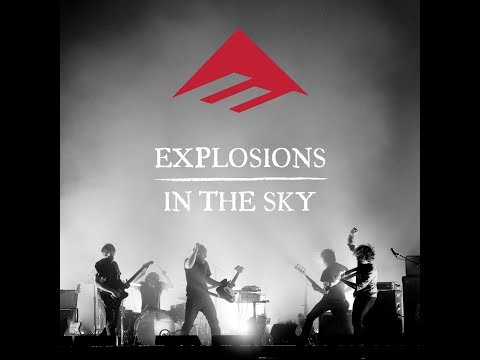 Emerica & Explosions In the Sky are proud to announce the release of a new project collaboration. This collab commemorates their relationship, as both fans of each other's talents, as well as the mutually strong friendships that have been formed over the years.
As always, actions speak louder than words, so check out the full video, bringing their two stories and history together.
EITS has become the soundtrack of Emerica, through numerous video projects, including MADE Chapter 1 and MADE Chapter 2. When you hear these epic EITS songs, you feel the mark it leaves on the skating the Emerica team skates to within our video projects.
To commemorate this collaboration, Emerica is re-introducing a customized EITS WINO G6 in all black premium leather and a signature EITS WINO Cruiser, displaying the artwork from their latest album, The Wilderness. These shoes were curated hands on with EITS and stand as a testament to the relationship they both hold.