Donovan Piscopo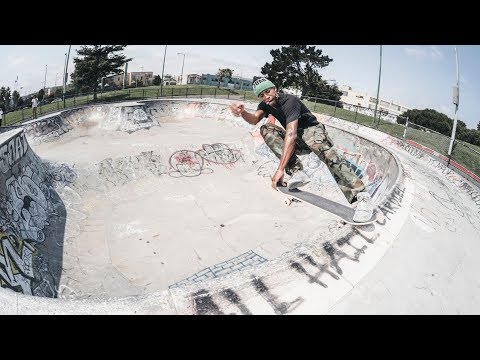 Have a roll around the Bay Area with Alex Olson, Ishod Wair, Zion Wright, Donovon Piscopo, and Antonio Durao.
Kevin Terpening, Kyron Davis, John Fitzgerald, Kevin Bradley, and Donovon Piscopo rip San Antonio and Dallas for Nike SB.
Donovan Piscopo and John Fitzgerald opt for the straight forward approach to this clip for Fucking Awesome's sister company. No music. No frills. Just raw skating.

If you were boycotting the incremental releases of the SOTY Naawwsty webisodes, it's now safe to open your laptops. Thrasher has posted the entire trip video featuring Eric Koston, Grant Taylor, Justin Brock, Donovan Piscopo, Stevie Perez Jake Donnelly and a guy named Ishod. eNJoy it!!