Dennis Busenitz

Dennis Busenitz, Frank Gerwer, Dan Plunkett hit the streets of San Francisco for the new Spitfire Wheels Arson Department Spring '15 Catalog.
---
---
---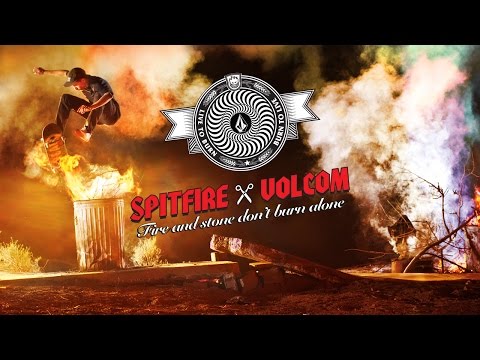 Volcom and Spitfire bring a collective 50 years of experience in making quality products specifically designed for those who keep the eternal skate-fire stoked. Backed by mutual riders Grant Taylor, Ryan Sheckler, Dennis Busenitz, Dustin Dollin, Chris Pfanner, Collin Provost, Dane Burman, Alec Majerus, Kyle Walker, Nassim Guammaz and Alex Midler, the Volcom X Spitfire collection is coming in hot!
Brock, Donnelly & Busenitz are winning at finishing last with the new champion series, Ishod takes it back to the 80'S on some new embossed slicks, Chima & Davis go floral, Jake teams up with Real X Adidas, and Davis pens all the captions for a new batch of Morford photos for the new Spring '15 Release from Real.
For the next 24-hours only, Volcom Stone's new action-packed film titled, "True To This" is playing on their site for free in its entirety. Watch it now!