Daan van der Linden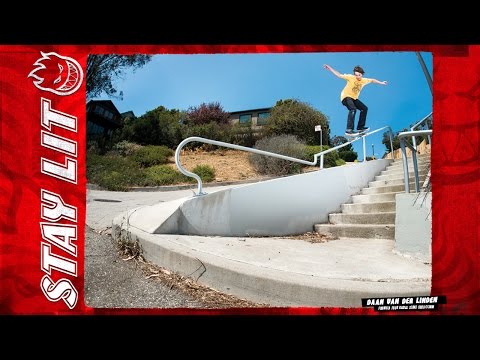 A few heavy slams, and Daan handles a rarely touched Hunter's Point rail in SF for the newest Spitfire ad.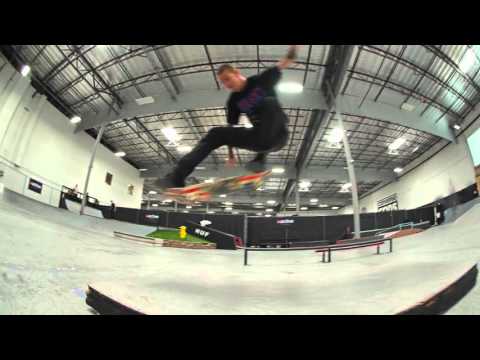 Watch Volcom riders Collin Provost, Axel Cruysberghs, Jackson Pilz, Harry Lintell, CJ Collins, Alec Majerus, Daan Van Der Linden, and Dane Burman take over the Active park.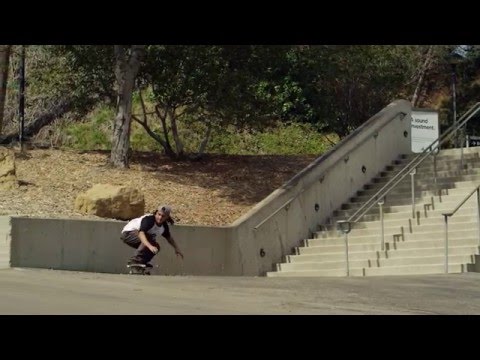 The Volcom skateboarding crew has traveled the world to find spots, film tricks and search for stoke over the past year. Premiering in May and available worldwide June 7th, 2016, Holy Stokes! a Real Life Happening looks to be one of the most epic skateboarding films of the summer.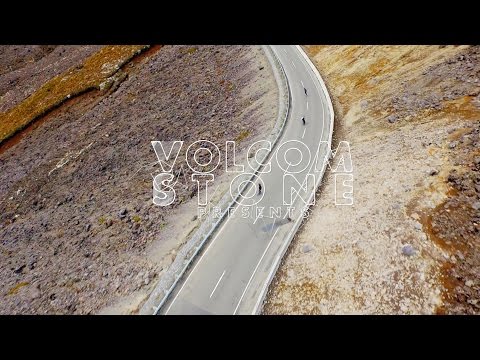 Nearly two years in the making and featuring an international cast of skaters ranging from street legends to transition destroyers to hyper-talented up-and-comers rolling and rallying across the planet, Volcom's forthcoming feature film "Holy Stokes!" is shaping up to be the feel good hit of the summer.
Shot entirely in 4K ultra high-definition and directed by skate-film auteur Russell Houghten, Holy Stokes! marks the first full-length skate film from Veeco Productions since 2007's "Let's Live". Shot in dozens of locations spanning every corner of the globe, it builds on more than 20 years and 30 influential films from the world of Volcom.
Starring these dudes: Alain Goikoetxea, Alec Majors, Alex Midler, Axel Cruysberghs, Ben Raemers, Caswell Berry, Chris Pfanner, CJ Collins, Collin Provost, Daan Van Der Linden, Dane Burman, David Gonzalez, Dennis Busenitz, Dustin Dollin, Grant Taylor, Jackson Pilz, Jordan Tarzan, Kyle Walker, Milton Martinez, Louie Lopez, Pedro Barros, Rune Glifberg and Ryan Sheckler.
Available June 7th, 2016 on iTunes, Amazon, Google Play, xBox and more.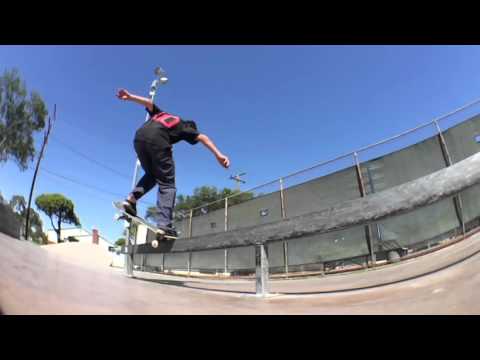 Vans has announced the addition of Holland's 19-year-old amateur all-terrain ripper Daan Van Der Linden to the brand's global skateboarding team.
"Daan's remarkable talent is undeniable, but it's his easygoing personality that charmed the whole Vans team. We couldn't be more stoked to grow our relationship with Daan and elevate him to the ranks of Vans global skateboarding team." —Justin Regan, Vans Global Skate Marketing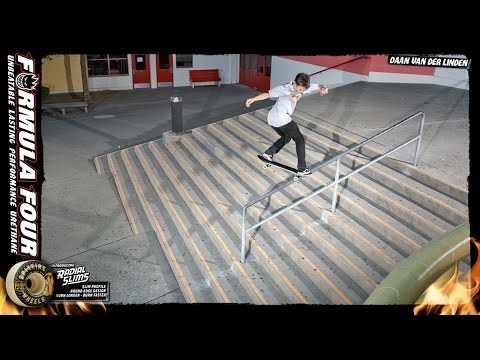 Introducing Daan Van Der Linden and Spitfire Wheels' new Formula Four Radial Slims. A new slim profile featuring a round edge design. Burn Longer – Burn Faster.