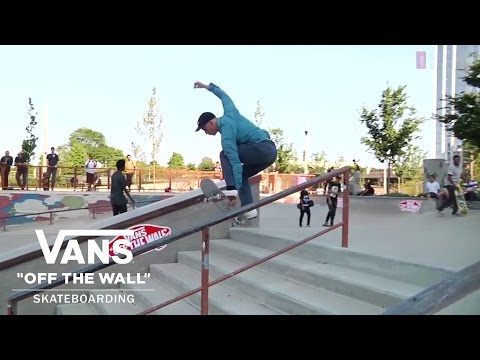 The Vans Skate team set off the first stop of the Summer 2016 Vans Pro Skate Tour with a heavy session for legendary Uprise Skateshop on "Chicago's front yard" at Grant Park. Johnny Layton sparked things up to prove, in the words of Thrasher Magazine's Michael Burnett, "God damn right he's still got it." From there our crew systemically dismantled the park with a barrage of bangers for the delight of a rabid crowd of Chi-Town locals, out-of-towners and even Corey Glick's grandparents. Next stop Westside Skateshop in Lakewood, Ohio this afternoon at 3pm as the boys make their way to Boston for Roll For Rob this weekend.
For the full tour schedule, visit vans.com/proskatetour
Skaters in order of appearance: Johnny Layton, Jason Dill, Kyle Walker, Corey Glick, Justin Henry, Daniel Lutheran, Matt Bennett, and Tyson Peterson.