Christian Hosoi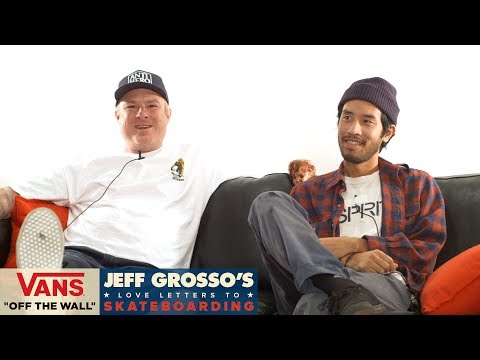 Jeff Grosso sits down with Jerry Hsu to talk about skating, parents, his culture, rad Asian skaters and much more.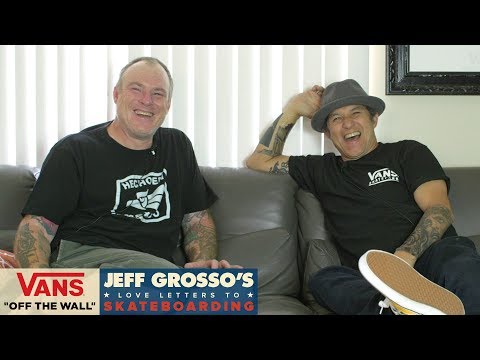 From Shogo Kubo and Tom Inouye to Lester Kasai and Christian Hosoi and many others. This one goes out to Asian skaters. This is part one of two, check it out!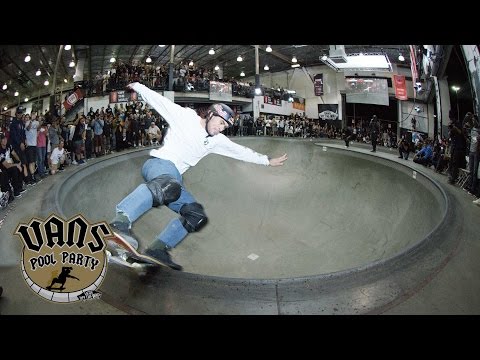 The 12th annual Vans Pool Party celebrates its legacy in modern vertical skateboarding at the world-famous Vans Combi Pool this Saturday, May 13th in Orange, CA. This heavy skate event will be broadcast worldwide once again at vans.com/poolparty featuring spirited commentary from Vans' announcers and special guests.
Renowned bowl Legends and Masters will join a stacked roster of over 30 leading Pros in a mind-blowing showcase of creativity and skill that pushes and progresses classic Combi bowl skating. Veterans Chris Miller, Lance Mountain (Defending 2016 Legend Champion), Steve Caballero, and crowd favorite Jeff Grosso are slated to mix it up, while today's top vert professionals like Pedro Barros (Defending 2016 Pro Champion), Tom Schaar, Cory Juneau, Bucky Lasek, and many more, will battle it out with today's arsenal of mind-bending stunts.
Event Schedule
3:00pm Webcast Begins
3:15pm Masters Final
4:00pm Pro Semi Final
5:30pm Legends Semi Final
6:30pm Legends Final
7:00pm Pro Final
8:00pm Awards
For more information on the Vans Pool Party, confirmed competitior lists, and daily coverage including photos, videos and blog updates from practice, visit vans.com/poolparty.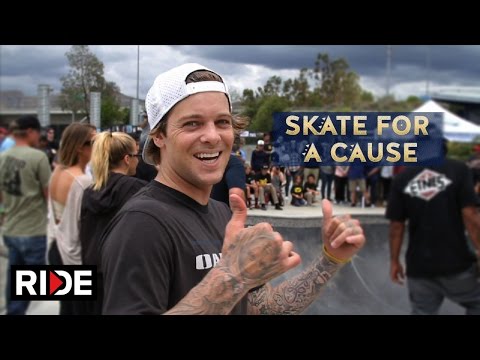 The Sheckler Foundation has announced its confirmed line-up of pro/am skateboarders, sponsors and charities for its 8th Annual Skate For A Cause taking place on Saturday, May 6, 2017 at the etnies Skatepark of Lake Forest. The stacked line-up includes pros: Danny Way, Ryan Decenzo, Chris Cole, Torey Pudwill, Christian Hosoi, Matt Berger, Leticia Bufoni, Samarria Brevard, Chris Joslin, Tom Schaar and countless others.
Admission is free to enjoy this family-friendly skate jam and carnival for all ages. Skate For A Cause features games, prizes, food and five skate contests presented by the Sheckler Foundation's generous sponsors.
Limited VIP tickets are available now which allow fans to hang out with the invited pros for a $50 donation at ShecklerFoundation.org. Donations will help fund the Sheckler Foundation's "Be the Change" initiative, benefiting injured action sports athletes and children in need.
Join the Sheckler Foundation for an action-packed day:
10:00 am – Gates Open to the public for the Carnival Village
10:00 am – 12:00 pm – Legends Bowl Practice
11:30 am – 11:50 am – Adaptive Skate Kollective & WCMX Demo
12:00 pm – 1:15 pm – Be The Change Legends Bowl Contest
1:30 pm – 2:30 pm – Plan B SkaterCross Contest
2:45 pm – 3:10 pm – Red Bull Tech Center Best Trick Contest
3:15 pm – 3:40 pm – Oakley Tranny Best Trick Contest
3:45 pm – 4:30 pm – Tillys Stairs, Hubbas, Rails Best Trick Contest
4:30 pm – Awards
4:45 pm – SF Raffle Winners Announced at SF booth
5:00 pm – Carnival Ends
Confirmed sponsors for the 8th Annual Skate For A Cause include: Chronic Taco, Ethika, entries, Grizzly, Just Have Fun, Melin, Oakley, Plan B, Red Bull, Roth Capital, Tech Deck, Tillys, UFC, and Woodward West
Past "Be the Change" recipients, finalists and local charities will join the Sheckler Foundation to spread awareness and educate attendees on initiating change within their communities. Charities include: Ashley Wade Foundation, A Skate, Nick's Picks, SC Skatepark Coalition, TACA, Tilly's Life Center, and Traveling Stories.
Skate for a Cause started in 2010 as a way for the Sheckler Foundation to raise resources and awareness to contribute to the many causes that directly benefit and enrich the lives of children and injured action sports athletes. The Sheckler Foundation's mission is to "Be the Change" and this year's Skate for a Cause is raising resources to empower people to do just that. Through its "Be the Change" program, the Sheckler Foundation will provide several organizations and individuals with financial grants and additional support with the money and resources raised at Skate For A Cause.
For additional info on the Sheckler Foundation and its 8th Annual Skate For A Cause, follow @SheckFoundation on Twitter and stay connected with the foundation on Instagram, Facebook and LinkedIn.
Several generations of shred collaborate as Steve Caballero, Christian Hosoi, Omar Hassan, Tate Carew & Jimmy Wilkins get a session in at the Zeuner residence in Encinitas, CA.
Vans hosted the grand opening of their House Of Vans Chicago location this past weekend, check out a few photos from the event here via Transworld.