Ben Raybourn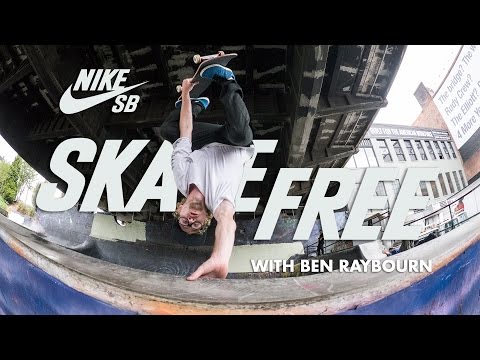 Ben Raybourn takes you on a tour in and around his new place in Portland, Oregon in this latest clip from NikeSB.
The Tony Hawk Foundation hosted a fundraiser at House of Vans Brooklyn. Skaters included Tony Hawk, Eddie Elguera, Lance Mountain, Mike McGill, Rodney Mullen, Christian Hosoi, Ben Raybourn, Chris Cole, Ishod Wair, Corbin Harris, Kevin Staab, Riley Hawk and Nyjah Huston!
Vans brings the world's greatest skateboarders to Canada this week with skateboarding's premier bowlriding competition, the celebrated Van Doren Invitational to be held at Vancouver's legendary Hastings Bowl on July 11th & 12th. Top skaters from around the globe will battle it out before a live audience for top honors and their share of US $75,000 purse This event will be presented as a live webcast on Thrasher Magazine on Saturday, July 12th for everyone to view.
The invite-only organized jam format will showcase modern bowlriding's greatest talents, such as current World Champion Pedro Barros, X-Games gold medalist Curren Caples and reigning Van Doren Invitational champion Ben Hatchell, plus top challengers like Grant Taylor, Ben Raybourn and many more.
"It seems like only yesterday that Vans helped to bring the Slam City Jam skate contests to Vancouver's PNE and today Vans Canada is excited to present the Van Doren Invitational as we bring together some of the greatest bowl riders from around the world to the Hastings Bowl at the same location. Don't miss this exciting day in Canadian skateboard history!" – Steve Van Doren, Vans Vice President, Events and Promotions
Dive in to the latest installment of "Pooling Around" for your monthly fix of backyard-pool action, featuring Lance Mountain, Ben Raybourn, Willis Kimbel, Stu Graham, Mason Merlino, Chris Gregson, and many more.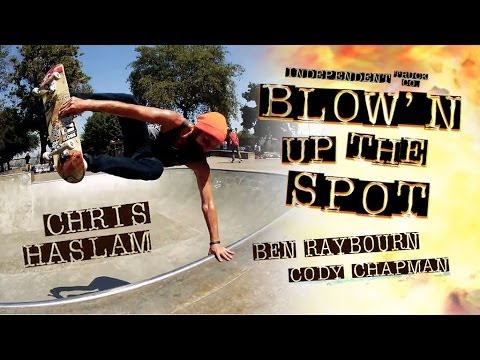 Mini ramp champs, Chris Haslam, Ben Raybourn and Cody Chapman blown up this Bay Area mini bowl with a smorgasbord of skateboarding stunts.
Bones Bearings has compiled some footage of their team riders from Tampa Pro 2014 featuring, Brian Anderson, Zered Bassett, Vincent Alvarez, Silas Baxter-Neal, Stefan Janoski, Ben Raybourn, Louie Lopez, Curren Caples, Chris Cole, Trevor Colden, Mark Suciu, Evan Smith and Ishod Wair.