Ben Raybourn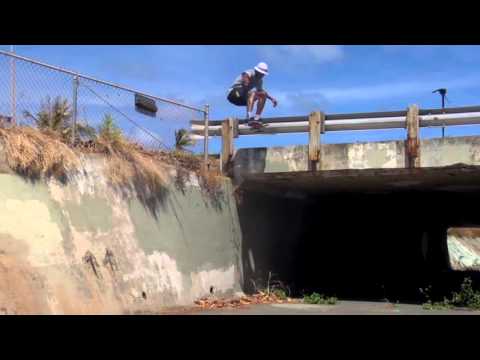 Take a trip to Waikiki with Cory Kennedy, Eric Koston, Ben Raybourn, Justin Brock, Wieger and Ishod Wair.

Bones Wheels has posted this 30 second commercial featuring Ben Raybourn.

The Berrics has launched a new series called "PUSH" which goes back to the hometowns of today's best skaters to learn out what drew them to skateboarding and tells the story of the people and experiences that got them to where they are today.
The first episode heads to Virgina Beach, VA with Trevor Colden and his friends. In the coming days, "PUSH" will feature stories from Ishod Wair, Leticia Bufoni, Luan Oliveira, Josh Matthews, Ben Raybourn, and Aaron Homoki. Look for a new episode Cody Cepeda this Thursday.
Ben Raybourn and Aaron "Jaws" Homoki are out in Lakeland, Florida gearing up for Tampa 2015! Hit the Lakeland park with Ben and Jaws while they shred through the heat. Check the action at Tampa Pro this weekend!
Bones Wheels is giving away pairs of Ben Raybourn wheels. Sign up here for your chance to win a set. One new winner every day.