Ben Gore
State Footwear presents their first video offering featuring Ben Gore, Kevin Coakley, Christian Maalouf, Jon Nguyen, and Jordan Sanchez.
Venture has rolled out its 2017 Spring Catalog including new Team Marquee and Motto colorways, Josh Matthews' ad, and new photos from Yaje Popson and Ben Gore.
Check out the trailer for filmer John Valenti's upcoming film entitled "Local Express" featuring Ben Gore, Dave Caddo, Trevor Thompson, Jonathan Ettman, Yonnie Cruz, Brendan Carroll, Brian Downey, 80's Joe Staley, Tyler Rennard, Charlie Cassidy, Justin Fyle, Fred Gall, Al Davis & many others. Follow @local.express on Instagram for more updates.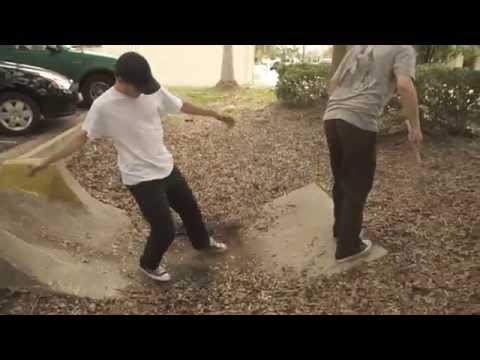 Theories of Atlantis got the crew together and headed down south to dodge the harsh New York winter, and for many of them, to get back in touch with their roots in Florida. This video is the result of 10 days of street skating, several demos, and some deep sea diving featuring riders from all of the Theories brands. Edited by Joe Bressler, and filmed by Joe Bressler, Josh Stewart, Frank Branca, and Joe Pelham.
The first part of CASTE's collaborative project focusing on the history, perspectives and approach surrounding the identity of France based, Magenta Skateboards. During travels to Paris, Bordeaux and San Francisco over the past year, Magenta's Soy Panday, Vivien Feil, Leo Valls, Jimmy Lannon, Ben Gore and Yoan Taillandier have helped illustrate the ideas that embody a brand pushing in their own direction.
In conjunction with this collaborative video piece, CASTE released a special jacket and hat which, while Magenta created a board for their summer line (including a DVD of the collaborative film series).

Check out this all new video part from Ben Gore filmed exclusively at night in San Francisco, California. Be sure to check out Ben's interview with Dave Chami's damaged photography in the April issue of Transworld.