Arto Saari
The New Balance Skateboarding team hits the schoolyard in this cinematic piece of creativeness filmed and edited by Russell Houghten.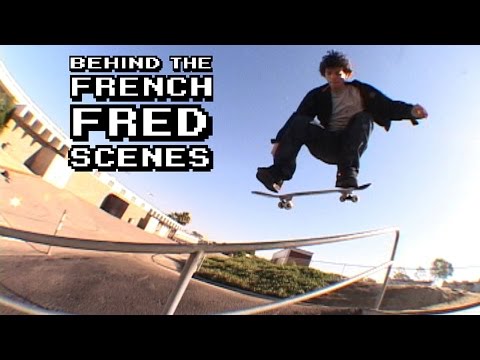 When you head out with Appleyard, Rowley, and Arto you're going to have productive, clip-stacking missions for sure. As well as some brutal battles.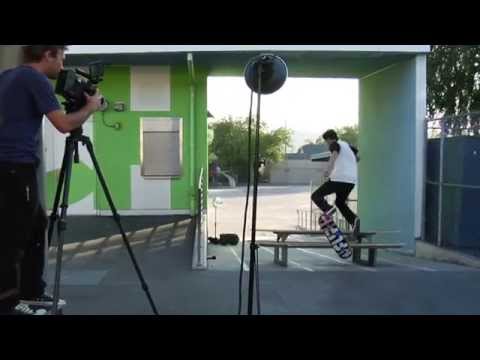 The third chapter of the "Making of" series is all about nailing the trick and getting the shot. It takes a good skater to pull tricks consistently, and it takes an even better photographer to make them look sick. Red Bull Skateboarding take a behind the scenes look a just what it takes to get in, get out, and get your clip like a pro.

Russell Houghten and James Messina documented a two week trip with the New Balance team to the UK. Head over to the Kingpin website watch the full video and read the story behind the excursion.
For two days in October 2014 some of the best skateboarders from East and West were connected to share their passion on the top of the world at Finland's Helsinki Airport. This first-ever skate session was directed and hosted by Arto Saari and includes his Flip Skateboards teammates Curren Caples and Louie Lopez along with Golden Tickets winners Matt Berger, Hiroyuki Matsuo, Kasperi Kropsu, Andreas Larsen and Gosha Konyshev.
Have a look at the amazing footage from a 48-hour period when these heavily skilled skaters got access to totally unique skate spots to test the limits of the gateway between East and West.
For more about this unique event, check out Match Made in HEL and be sure to check out Arto's introduction with this truly unique skate session right here.
Be sure to keep an eye out for "Let us Roam", a new series of webisodes from Leica Cameras that features stories about photographers, artists, filmmakers and musicians inside of the skateboarding culture. This first four part film portrait series tells the stories from behind the lens and path that led Atiba Jefferson, Greg Hunt, Arto Saari and Ray Barbee to photography.