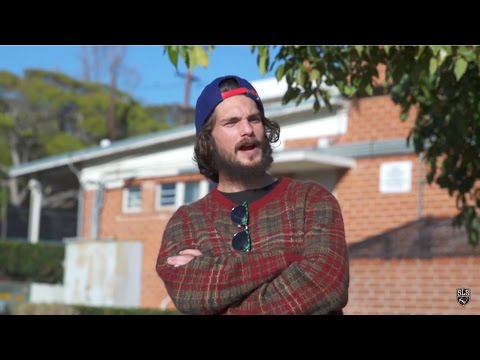 Street League Skateboarding (SLS) has announced this year's dates and locations of Pro contests in the SLS global qualification structure towards the SLS Nike SB Super Crown World Championship. As the official street skateboarding world championship series as sanctioned by the International Skateboarding Federation (ISF), the SLS qualifying contests and the SLS Nike SB World Tour are skateboarding's most prestigious contests in professional competitive skateboarding.
For the second year in a row, SLS will include a Women's Division as part of the SLS Nike SB Super Crown World Championship, allowing the world's best female street skateboarders to compete for the title of World Champ. 2015 was a historical year as eight of the best skaters competed for the highest first-place prize in women's street skateboarding with Brazilian Leticia Bufoni taking the first-ever female Championship.
International fans can watch each event of the 2016 SLS NikeSB World Tour webcasted live exclusively on StreetLeague.com. Fans in the United States can watch SLS on FS1 and customers of participating cable and satellite TV providers may access the live stream through the FOX Sports GO app for iOS, Android, Windows and Kindle devices, as well as on desktops through FOXSportsGO.com. Head over to the SLS site for the complete press release and more info.
SLS Season Dates and Venues
• March 5–6 Tampa Pro – Skatepark of Tampa – Tampa, Florida, USA
• May 21–22 SLS Nike SB Pro Open – Skate Agora BDN I Barcelona, Spain
• July 2 SLS Nike SB World Tour: Munich – Olympic Park – Munich, Germany
• August 28 SLS Nike SB World Tour: New Jersey – Prudential Center – Newark, NJ, USA
• October 2 SLS Nike SB Super Crown World Championship – Galen Center at USC – Los Angeles, CA, USA
FS1 Telecast Schedule
SLS Nike SB Pro Open – Sunday, May 22 (9:30 PM – 11:00 PM ET)
SLS Nike SB World Tour: Munich – Saturday, July 2 (1:30 PM – 3:00 PM ET)
SLS Nike SB World Tour: New Jersey – Sunday, August 28 (5:00 PM – 6:30 PM ET)
SLS Nike SB Super Crown World Championship – Sunday, October 2 (10:30 PM – 12:00 AM ET)