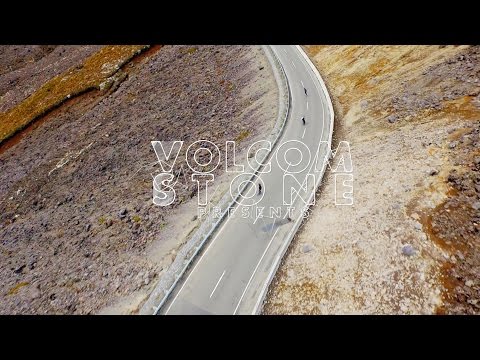 Nearly two years in the making and featuring an international cast of skaters ranging from street legends to transition destroyers to hyper-talented up-and-comers rolling and rallying across the planet, Volcom's forthcoming feature film "Holy Stokes!" is shaping up to be the feel good hit of the summer.
Shot entirely in 4K ultra high-definition and directed by skate-film auteur Russell Houghten, Holy Stokes! marks the first full-length skate film from Veeco Productions since 2007's "Let's Live". Shot in dozens of locations spanning every corner of the globe, it builds on more than 20 years and 30 influential films from the world of Volcom.
Starring these dudes: Alain Goikoetxea, Alec Majors, Alex Midler, Axel Cruysberghs, Ben Raemers, Caswell Berry, Chris Pfanner, CJ Collins, Collin Provost, Daan Van Der Linden, Dane Burman, David Gonzalez, Dennis Busenitz, Dustin Dollin, Grant Taylor, Jackson Pilz, Jordan Tarzan, Kyle Walker, Milton Martinez, Louie Lopez, Pedro Barros, Rune Glifberg and Ryan Sheckler.
Available June 7th, 2016 on iTunes, Amazon, Google Play, xBox and more.