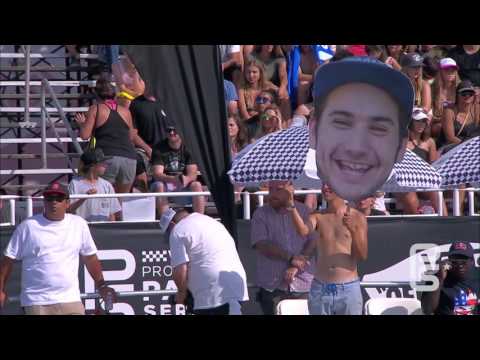 Be sure to tune into the Vans Pro Skate Park Series live and direct from in Malmö, Sweden on August 20th for the 2016 World Championships. Sanctioned by the International Skateboarding Federation as the bonafide event in park terrain competition, the Vans Park Series gathers thirty talented skateboarders to vie for the inaugural championship titles in men and women park terrain skateboarding. Kroksbäck Skatepark, a premier built-to-spec park terrain legacy construction that will be donated by the Vans Park Series to the city of Malmö for their leadership in skateboarding.
Beginning with the Women's division, 10 highly skilled ladies are ready to put together some progressive runs for a World Championship title and $15,0000. In the Men's division, 9 international VPS Challengers have advanced to meet and battle it out with 11 VPS Select Pros.
VPS Select Pros
Pedro Barros, Jack Fardell, Greyson Fletcher, Oskar Rosenberg Hallberg, Ben Hatchell, Aaron "Jaws" Homoki, Kevin Kowalski, Chris Russell, Ronnie Sandoval, Grant Taylor and Raven Tershy
VPS Mens Challengers
Tom Schaar, Ivan Federico, Cory Juneau, Alex Sorgente, Robin Bolian, Tristan Rennie, Colin Graham, Murillo Peres and Brad McClain
VPS Womens Challengers
Lizzie Armanto, Jordyn Barratt, Brighton Zener, Nora Vasconcellos, Allysha Le, July Lynn, Bryce Wettstein, Yndiara Asp, Nicole Hause and Kisa Nakamura
The 2016 Vans Park Series World Championships can be viewed live on vansparkseries.com Be sure to follow @vansparkseries on Instagram, Snapchat and Facebook as well.
Broadcast Times
Malmö (local time) 2:30pm
Los Angeles 5:30am
New York 8:30am
London 1:30pm
Rio De Janeiro 9:30am
Melbourne 10:30pm