NJ Skateshop gets the feature in the most recent episode of "Open" from Ride Channel.

Nick Garcia headed to Barcelona with French Fred behind the lens in support of the newly released "Sketch Floral" collection from Element.
Route One has posted the second part of their interview with Gino where he discusses his candid memories of Keenan Milton, his love/hate relationship with LA, the Hollywood party scene, filming for "Yeah Right" and choosing the soundtrack to his video parts.
Tune in soon to Part Three for Gino's thoughts on skateboarding today, his relationship with Nike SB, keeping fit to skate in his forties and his UK connections.
Chris Cope sets the table for possibilities at San Diego's WSVT in this installment for Independent Trucks.

Auby Taylor dances to the beat of his own drum and the Texas native just dropped a new video part for the latest "Transmission" at Transworld's website.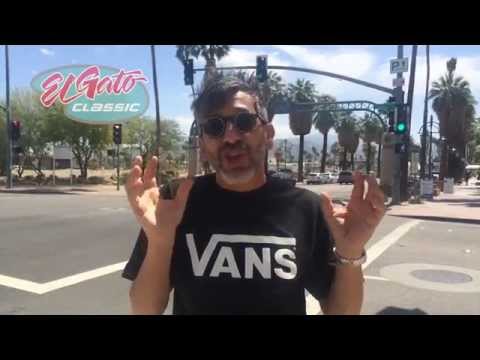 Veteran pro skater Eddie Elguera is excited to announce the El Gato Classic Amateur Bowl Finals to take place on October 23rd and 24th at the Palm Springs Skatepark. In partnership with World Cup Skateboarding, this first annual bowlriding contest will wrap up the contest season to highlight the top WCS ranked amateurs from 2015. The competition will conclude with an awards dinner to present awards for the year.