Find your dream home with the Antihero 18 Realty team and the new AH Spring Drop 3 catalog release.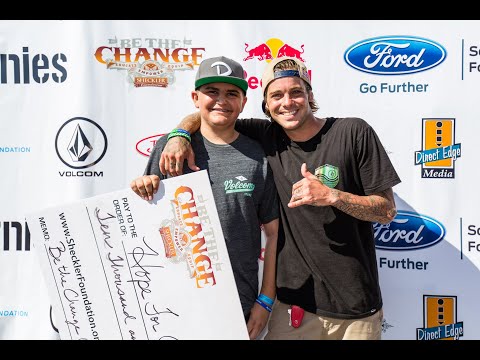 Last Saturday, more than two thousand supporters joined The Sheckler Foundation, its sponsors and skateboarders for Skate For A Cause at the etnies Skatepark of Lake Forest. The event raised enough money to fund eight more "Be the Change" grants to help kids in need and injured action sports athletes. The Sheckler Foundation's latest "Be the Change" recipient, Carter was the guest of honor throughout the day, where he received a check for $10,000, recognition and gifts from former "Be the Change" recipients, The Ashley Wade Foundation and Peach's Neet Feet. View the video above to witness the highlights of all the skateboarding that went down.
The event kicked off at 10:00 a.m. as people swarmed to sign in and participate in the event's festivities. Before the skateboarding contests kicked-off, we were blessed to host a demo by WCMX (Wheel Chair Moto Cross) and Adaptive Action Sports athletes who put on an incredible show! Professional skateboarders ranging from Fabrizio Santos, Kevin Romar, Greg Lutzka, Manny Santiago, Ryan Decenzo, Matt Berger, Sean Sheffey, Eddie Elguera, Eddie Reatretegui and Tom Schaar joined the amateur skateboarders like Chris Joslin, David Reyes and Alex Midler among dozens of others to compete against and rally for each other.
The Sheckler Foundation would like to give a warm thank you to all of its supporters – from the skateboarders and sponsors and to all the individuals who came out and showed their support at the 6th Annual Skate for a Cause.
For additional details and information on the event and the Sheckler Foundation, please visit: shecklerfoundation.org Facebook: facebook.com/shecklerfoundation Twitter and Instagram: @SheckFoundation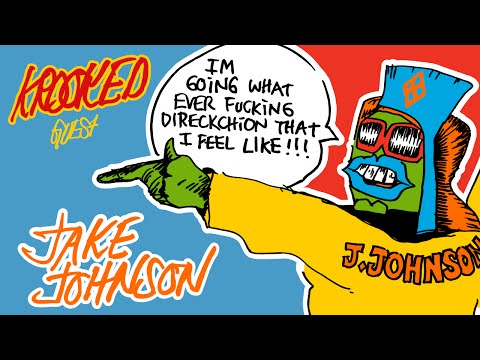 With Krooked's new Drop 3 catalog release, Jake Johnson becomes the newest Krooked guest rider with a limited, hand numbered deck. Team riders Gonz, Drehobl, Worrest, Cromer and Anderson all get new pro one-offs, and James Jarvis lends his creative hand to the newest guest artist deck.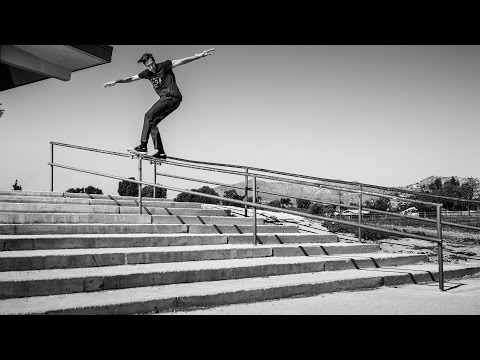 DC Shoes is proud to present a new video highlighting Mikey Taylor's sophomore shoe, the Mikey Taylor 2 with UNILITE – with all of the impact protection you need with none of the weight.
DC Shoes announces the global release of renowned photographer Dennis McGrath's first book, HEAVEN. Through his lens, this book displays in gritty reality the rise and fall of infamous 1990's pro skateboarder Lennie Kirk. Designed by Artist, Ed Templeton, HEAVEN is a photo book that took 20 years for McGrath to produce and includes a series of letters and commentary from those who grew up skateboarding with the troubled Kirk.
HEAVEN is made up of 134 pages and only 1,000 limited first-edition copies are available for purchase through seemsbooks.com or dennismcgrath.net
Dennis McGrath says, "I'm honored to have created this book for him and look forward to how people will relate to Lennie's story. Life is hard and this book may not end on a happy note, but it will provide a better understanding of his journey. Lennie and I talk regularly and his story is far from over."
A story of struggle and glory, Kirk started his skateboarding career in the early '90s at the age of 16. He was only 18 when he was run over by a Pacific Bell van that broke his board and left him unharmed. From his "walk away" miracle to making hard choices that would lead to a prison sentence, Kirk's story is both inspiring and heart breaking. Through powerful photos the book paints a picture of how easily the world around us can change.
For the global book launch, DC Shoes and McGrath created a footwear and apparel product collection that uses select images from the book to highlight his perspective of Kirk. http://www.dcshoes.com/DCxDennisMcGrath. As no surprise to us, McGrath has stated that he plans to give his profits from the collaboration sales to Lennie.
For more information on DC Shoes and Dennis McGrath's book, HEAVEN, please visit dcshoes.com.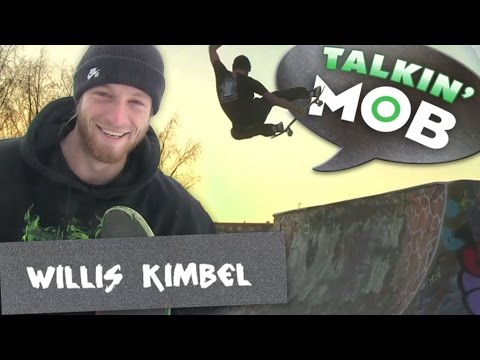 Willis Kimbel just joined the MOB Grip squad, he's been shredding in Finland on the daily so have a look at this Talkin' MOB edit while he tears into his local DIY spot and more.