What Youth recently hung out with Nuge in his Silver Lake house to discuss his new brand, fireworks, music, and some mayhem he's experienced. Crack a beer and enjoy.

HUF team rider Austyn Gillette's full part live now on the Thrasher site. Austyn's first signature model for HUF, the Gillette is now available!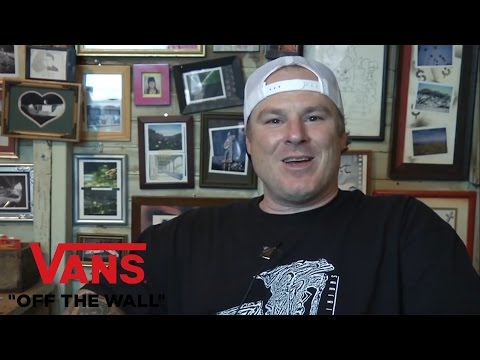 In Episode 49- The Pivotal Episode- That Was Supposed To Be Skate Rock" Grosso clears up some misunderstandings, sends a mini love letter to his oldest skate buddy Eric Nash, tells Lance Mountain how much he rules, and voices his opinion loud and clear. That's it. It's a wrap! Another season of Love Letters is in the can. Enjoy.
In 1985, in a small art studio on the Eastside of Santa Cruz, CA, Jim Phillips Sr. was creating images that unbeknownst to him would affect generations of artists and skateboarders to come. Of all of the iconic imagery that Jim has created; the Screaming Hand logo has stood the test of time. Thirty years after its inception, the Screaming Hand still remains an unmistakable symbol of youth and skateboard culture.
In honor of Jim Phillips Sr. and the Screaming Hand logo, Santa Cruz Skateboards has invited over 48 of the world's most influential artists of the past 30 years to interpret and pay homage to this iconic image. Each artist's interpretation of "The Hand" will be on display. There will also be an audio tour accessible by smart phone, narrated and describing their first experience with Phillips' work as well as a backstory on their piece for the show.
Featured Artists include: Jim Phillips Sr., Jimbo Phillips, Colby Phillips, Jeremy Fish, Mike Giant, Todd Bratrud, Bigfoot, Michael Sieben, John Lucero, John Munnerlyn, Steve Caballero, Steve Olson, Natas Kaupus, Eric Dressen, Thomas Campbell, Sean Cliver, Mark Gonzales, Benny Gold, Jason Jessee, Mark Widmann, Makoto Yamaki, Skinner and many more.
The kickoff public event will be on Saturday July 11th, 2015 from 6 to 10pm at The Seventh Letter Gallery on Fairfax Ave in Los Angeles. This date coincides with the weekend after the closing of the Agenda international tradeshow in Long Beach, California. The art show will then travel to Vancouver, London, Berlin, Paris, Barcelona, Amsterdam, Sydney, Melbourne, Taipei, Tokyo, and then back to the USA followed by 15 USA locations including New York, Atlanta, Chicago, Austin, Seattle and more.
Opening Date: July 11th, 6-11pm at The Seventh Letter Gallery 346 N Fairfax Ave. Los Angeles, CA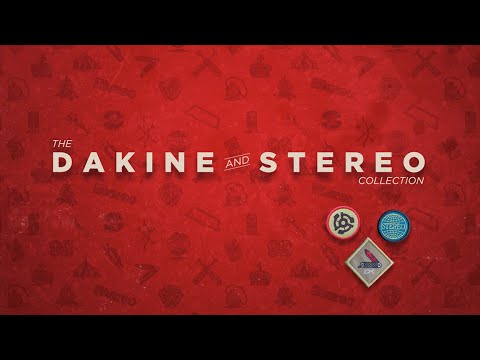 Dakine has partnered with Stereo Skateboards for their latest skate collection of bags and softgoods. Follow the guys from Stereo as they put these new items to the test out in the streets and skateparks of So Cal. The Dakine X Stereo collection is available at better retailers now!