This afternoon's Vert Final at Dew Tour Los Angeles takes at 4pm PST/6pm ET. Tune in and check the action via the Live Stream beginning at 3:30pm PST/6:30pm ET!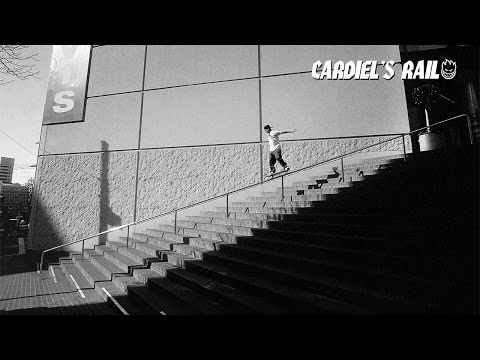 Spitfire Wheels just released a video showing how Frank Gerwer and Tony Trujillo legally lifted Cardiel's infamous gold rail from Levi's Plaza in San Francisco. Have a look and be sure to check out Spitfire's newly released Fall '15 catalog as well.
"It's Cardiel's rail. He didn't buy it, but he owns it" – Frank Gerwer
In a continued effort to support Rob Pontes and his family through his treatment for ALS. Real Skateboards and East Coast shops are hosting the 2nd Roll For Rob Skate Benefit this Saturday, August 15th in Northampton, MA from noon to 7PM at the Northampton skatepark.
Come out and skate with Justin Brock, Jake Ruiz and many more to help a fellow skater in need. There will be a crash up derby, prizes, giveaways and a demo.
Please visit Actions Realized for more info and ways to help Rob Pontes.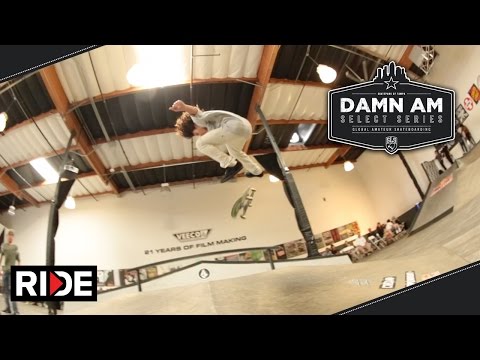 Coming out of absolutely nowhhere, Wacson Mass the little man with big hair and even bigger tricks crushed 100 plus other skaters for the win at the Damn Am Select Series Volcom stop. Side note: Wacson is actually from Brazil and you might just be looking at the next Felipe Gustavo. As a bonus he also qualifies straight into the Semi-Finals at Tampa Am. Go to SPoTTampa.com for more and follow @SPoTTampa.
Damn Am Costa Mesa Finals Results
1. Wacson Mass
2. Micky Papa
3. Gage Boyle
4. Zach Saraceno
5. Dashawn Jordan
Independent Best Trick Results
1. Frankie Villani (No Comply Hurricane)
2. Micky Papa Nollie (Flip Nosegrind)
3. Julian Christianson (270 Shove-It)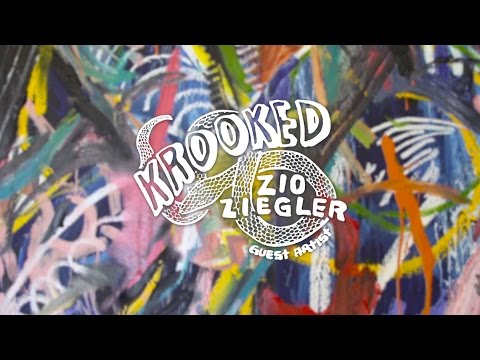 The newest Krooked drop has arrived…Flying burger gangs, new Pro One-Offs from Gonz, Drehobl, Cromer, Worrest, Anderson and the newest Guest Artist deck from Bay Area artist Zio Ziegler. Check out the new Zio Ziegler artist profile video and full Fall '15 catalog right here.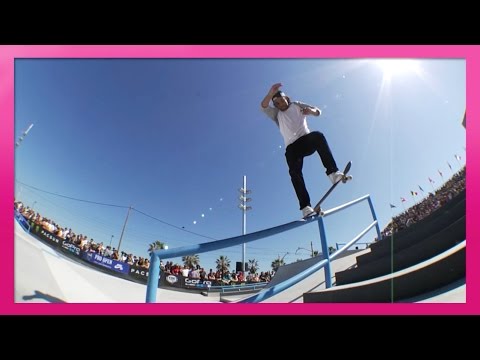 The crew at Street League is tapping into the power of technology to find the Trick of the Year for 2015. What's that mean? Exactly this – any trick, by anyone, Pro or Joe. All you need is an Instagram account and you can compete against Nyjah, Luan, and the rest of the SLS Pros. It's truly anyone's game.
The winner receives the first skateable trophy: a $10,000 tab at California Skateparks to build them a custom skate obstacle of their choice.
How to Enter
Post your best tricks to Instagram and tag them with #TrickOfTheYear. Then officially enter your tricks by visiting the contest website at: StreetLeague.com/TrickOfTheYear where you'll log in with your Instagram account to connect your posts to the contest.
Notes:
If your Insta account is set to "Private", the contest can't pull in your submissions. So make sure your account is public.
If you want to enter an old trick you posted a while ago, you'll have to repost the trick to get it in the contest. Reposting the trick will also help remind your followers to go vote for it on the site.
Voting
Even if you're not competing, StreetLeague.com/TrickOfTheYear is where you can keep tabs on some of the best tricks on the planet. Up-vote the good, down-vote the not-so-good.