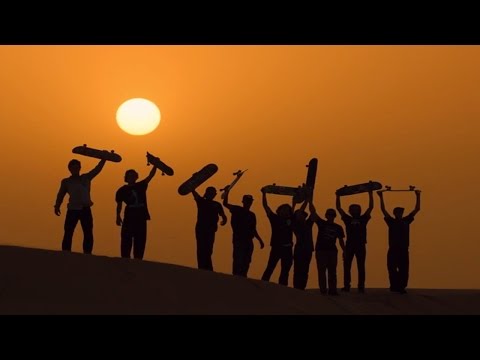 Press Release: Mountain Dew Green Label Films in association with Brain Farm announced today that We Are Blood – the highly anticipated film about skateboarding – will premiere on August 13, 2015 in Los Angeles in conjunction with the start of the Dew Tour Los Angeles stop.
The world premiere of We Are Blood will be held at The Theatre at Ace Hotel in Downtown Los Angeles. One encore screening will also be featured at The Theatre at Ace Hotel on Saturday, August 15. Tickets will be available at the Ace Hotel box office.
Directed by Ty Evans, the feature length film stars professional street skateboarder and Dew athlete Paul Rodriguez as he and other top skateboarders travel the world, pushing the limits of what's possible on a skateboard and celebrating the unconditional bond created by the simple act of skateboarding. With staggering cinematography, state-of-the-art cameras and unique perspectives that lend to a cutting-edge, progressive skateboarding experience, We Are Blood takes viewers through Spain, Brazil, China and Dubai, thanks to the support of film sponsor XDubai, as well as on a classic road trip across the United States.
Following the Los Angeles premiere, We Are Blood will launch a screening tour across the United States and globally at select locations including:
Thursday, August 20th – New York, NY
Monday, August 24th – Boston, MA
Tuesday, August 25th – Denver, CO
Wednesday, August 26th – Chicago, IL
Friday, August 28th – Amsterdam, Netherlands
Saturday, August 29th – Munich, Germany
Sunday, August 30th – Vienna, Austria
Tuesday, September 1st – Portland, Ore.
Wednesday, September 2nd – San Francisco, CA.
Thursday, September 3rd – San Diego, CA.
Friday, September 4th – Houston, TX
Saturday, September 5th – Dallas, TX
Thursday, September 10th – Sao Paulo, Brazil
The film will release worldwide in mid-August in Ultra HD 4K and HD on digital and other VOD and streaming platforms such as iTunes, Amazon Instant Play and MGO as well as on DVD and Blu-ray.