NikeSB's latest "Skate Free" episode takes you to Los Angeles to skate and hang out with Daryl Angel.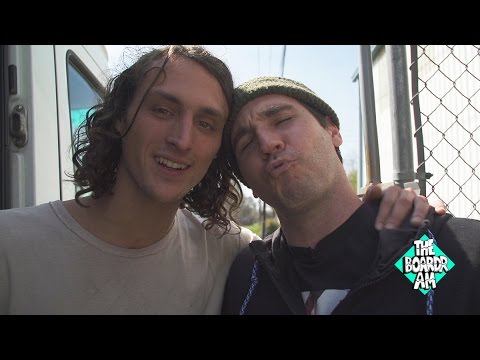 Tim O'Connor makes his way through the crowd at last week's The Boardr Am in Houston asking a variety of questions to a variety of people. Check it out.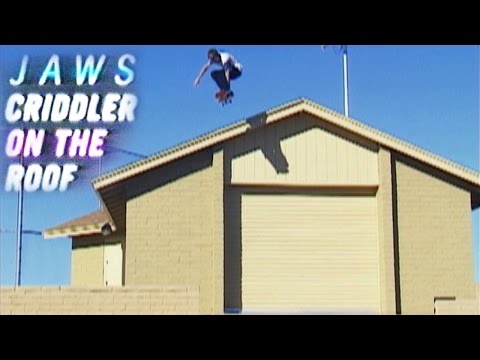 In the never ending quest to find more skate spots, Jaws looks up and draws new lines where only he can in this new clip from Thrasher.
Red Bull Skateboarding follows Brian Delatorre, Aidan Campbell, Charles Collet, Manu Etchegoyen, Tjark Thielker and Maxim Kruglov into the Kyrgyz mountains for Part 1 of "Children of the Sun". Check back next Thursday for the second chapter as the crew moves into the interior of Kyrgyzstan.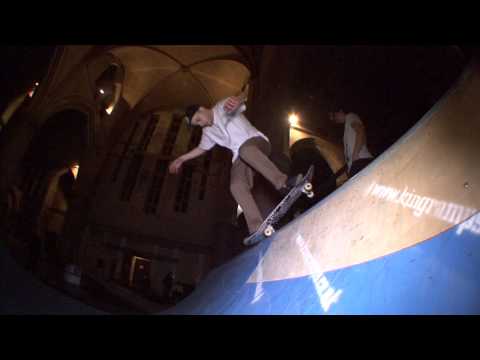 Earlier this week, Welcome joined up with Left Bank Leeds and Kris Vile for a private session inside a church. Throughout the month of February, Left Bank Leeds have transformed Left Bank on Cardigan road into an temporary indoor skate park.
Sessions are free for local skaters aged 8 – 17 and there are paid sessions for adults. The mobile skate park, provided by King Ramps, will be in place over 5 consecutive days during February half term with the opportunity to free skate, or participate in a skateboard lesson – all levels are welcome!
Let's be honest, the landscape of skateboarding has changed significantly over the past two decades. We now have more skateboard parks, less skateboard magazines and more skateboard brands and skateboarders across the planet that we did in 1995. And yes, what used to be our little subculture and industry is now widespread, shared and affiliated with bigger businesses and publicly traded corporate entities. The fact is, times change and things still progress, and sometimes for the better.
Today it was disclosed that Girl and its affiliated roster of brands including: Girl Skateboards, Chocolate Skateboards, Lakai, Fourstar and Royal has teamed up with Altamont Capital Partners for investment with their business going forward.
Transworld Business' Kailee Bradstreet caught up with Girl's co-founders, Rick Howard, Megan Baltimore, and Mike Carroll for a bit of insight as to what this all means and where Girl is headed in the months and years to come.