RVCA welcomes Andrew Reynolds to the team with this post on their site. Can't Go wrong with The Boss!
Make Life Skate Life, a NPO who has organized several crowd-funded, skateparks around the world in countries such as Ethiopia, Myanmar, India, Jordan, and Bolivia, has set their sights on Nepal to have the next volunteer-built DIY skatepark in Pokhara, the country's second largest city.
Head to their site to learn more and to donate to this great cause.

The 23rd annual Tampa Pro is going down at SPoT this weekend. This is the longest running contest in skateboarding, and definitely not to be missed. Potentially, a non-SLS Pro could be inducted into the League by taking home a win.
Download ETN to watch the Qualifiers for free on Saturday, and sign up for a subscription to watch the Semi-Final and Final on Sunday. You're free to cancel your subscription at any time—so there's really nothing to loose. Don't sleep on tuning in to this next chapter of skateboarding's history #OnlyOnETN.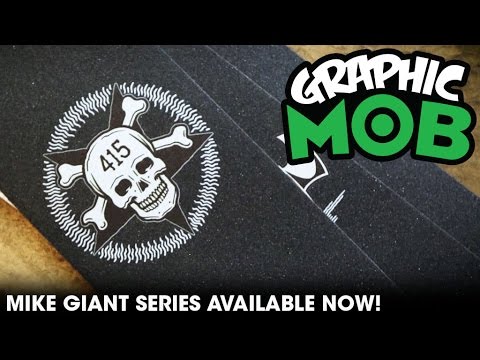 Mob Grip has proudly announced their latest artist series with Mike Giant. Have a look!
Vans Park Series, the definitive World Championship park terrain skateboarding competition series for men and women, kicks off the 2017 VPS Men's Pro Tour this weekend in Sydney, Australia as part of the celebrated Australian Open of Surfing festival. VPS Select Pros and tour challengers will converge for the season's first global qualifier event.
The custom-designed VPS park course built directly on the sand of Manly Beach, will host an international field of top competitors including VPS Select Pros Pedro Barros, Jack Fardell, Ivan Federico, Alex Sorgente, Kevin Kowalski and others. VPS tour wildcards Chris Russell, Curren Caples and Greyson Fletcher are also expected to show up.
Vans Park Series Sydney Schedule
Thursday, March 2nd – VPS Oceania Continental Women's Championships
Friday, March 3rd – VPS Men's Pro Tour: Men's Qualifiers (Webcast)
Saturday, March 4th – VPS Men's Pro Tour: Men's Finals + VPS Oceania Continental Men's Championships (Webcast)
Stay tuned to www.vansparkseries.com for all event info and webcast time schedule.