Bones Bearings has announced its 3 Ways to Win sweepstakes which begins today! 500 total prizes! Head over to their site to learn more with your chance to win.
Gone are the days where Playboy magazine was a monthly periodical that you garner your attention for its beautiful nude women gracing its cover and interior pages. Now we get alternative culture pieces like this one with Jaon Dill and his thoughts on skateboarding industry, starting up the FA brand in 2009 and acting for a Netflix series. Rob Brink delivers the goods.
Breaking News from NEWS18….Antihero's Exclusive Fall '16 Drop 1 is LIVE right now.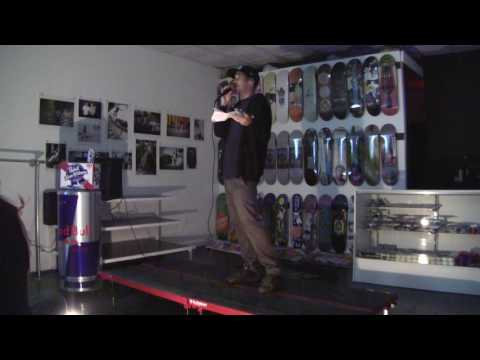 NJ Skateshop held its first Stand-Up Comedy Night at its new event space location at 160 Easton Ave in New Brunswick, NJ. Legendary Jersey funny-man/skateboarder, Tim O'Connor blessed everyone in attendance with one of his first attempts at stand up touching on Trump, War, kids and buttholes. The night was capped by the hilarious Gordon Baker Bone, who touched on Jim Thiebaud's classic hanging Klansman graphic. Have a look and laugh!
Filmed by Chris Phillips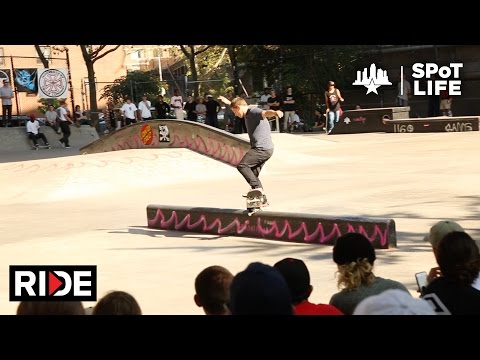 Damn Am NYC, the sixth and final stop of the 2016 included skaters from as far away as Uruguay, Australia, Thailand, and Brazil. And after the next-level ripping in the finals, the weekend wrapped with an Independent Best Trick contest for the ages.
Final Results
1. Zach Saraceno
2. Zion Wright
3. Dashawn Jordan
4. Maurio McCoy
5. Yoshi Tananbaum
6. Tyson Bowerbank
7. Markus Jalaber
8. Derek Holmes
Independent Trucks Best Trick
1. Yoshi Tananbaum – Big Flip
2. Dashawn Jordan – Laser Flip
3. Zion Wright – Backside Heelflip
Visit SkateparkofTampa.com for DamnAmNYC complete results, photos additional video recaps and follow @SPoTTampa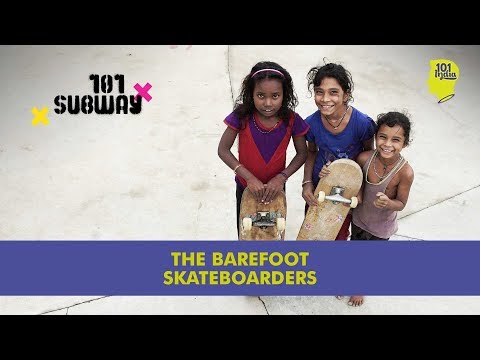 Skateboarding is being utilized in a village in central India as a trigger for social change. Ulrike Reinhard – a German national – established a skate park in Janwar, Madhya Pradesh in February 2015, with the help of a few Indian and international skateboarding organizations.
The region to which the village belongs is notorious for being one of the most socially and economically backward areas of the country. Untouchability, gender inequality, illiteracy, and alcoholism are rampant here. Through the voices of Ulrike and the children of the village, this short film documents how the skate park is gradually changing the social fabric of the village and addressing some of its most deep rooted issues.