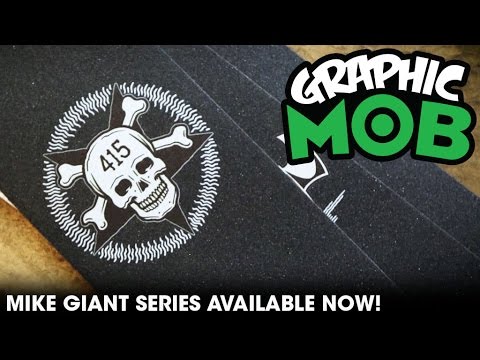 Mob Grip has proudly announced their latest artist series with Mike Giant. Have a look!
Vans Park Series, the definitive World Championship park terrain skateboarding competition series for men and women, kicks off the 2017 VPS Men's Pro Tour this weekend in Sydney, Australia as part of the celebrated Australian Open of Surfing festival. VPS Select Pros and tour challengers will converge for the season's first global qualifier event.
The custom-designed VPS park course built directly on the sand of Manly Beach, will host an international field of top competitors including VPS Select Pros Pedro Barros, Jack Fardell, Ivan Federico, Alex Sorgente, Kevin Kowalski and others. VPS tour wildcards Chris Russell, Curren Caples and Greyson Fletcher are also expected to show up.
Vans Park Series Sydney Schedule
Thursday, March 2nd – VPS Oceania Continental Women's Championships
Friday, March 3rd – VPS Men's Pro Tour: Men's Qualifiers (Webcast)
Saturday, March 4th – VPS Men's Pro Tour: Men's Finals + VPS Oceania Continental Men's Championships (Webcast)
Stay tuned to www.vansparkseries.com for all event info and webcast time schedule.
This article circulated by the LA Times digs a bit into the world of high fashion colluding with NYC's streetwear brand Supreme. Coming soon to a skatepark or runway near you? Thankfully it's very doubtful.
A follow up to Jim Greco's 2016 solo film, "The Way Out", comes a new offering from Jim for Hammers USA; with guest appearances from Jeremy Klein, Chris Pastras, Jason Lee, and Danny Sargent.
Shot by Tobin Yelland and Joey Sinko.
Carlos Ribeiro discusses his move from Brazil to Barcelona and then to California, his couple years on the flow program, getting on Primitive, turning pro, filming for his Thrasher part, his time riding for LRG and much more in the latest episode of The Nine Club.