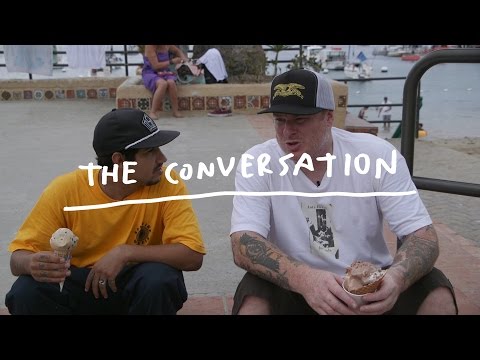 Join Robbie Russo and Jeff Grosso for "The Conversation" while cruising around Catalina island along with a look at the latest release of skate goods from Antihero.
Route One caught up with Rodney Mullen while he was in the UK on the Globe Footwear EU Trippin' tour earlier this year for this exclusive Route One interview.
In this interview, they cover with Rodney; his involvement with Globe footwear, his injury, how he is moving forward from it and the possibility of him filming again. Be sure to catch Part 1 of this interview next week.
While checking out the Levi's Skateboarding build project in Pine Ridge, SD, the guys went out and found some spots away from the parks. Follow Josh Matthews, Pat Moran, Marius Syvanen, Joey Pepper, and Jerry Mraz around South Dakota, from the newly built parks in Pine Ridge to the streets of Rapid City.
With the help of Sony and and his supporters, Tony Hawk took his skating into another dimension with this thrill ride across a horizontal loop and down the drain. Thanks for pushing forward as always Tony!
Bones Bearings has posted up another commercial that first aired during Tampa Am 2015. This one features Chris Blake and was filmed by Kevin Perez and Shane Darnell. Edited by Vern Laird.