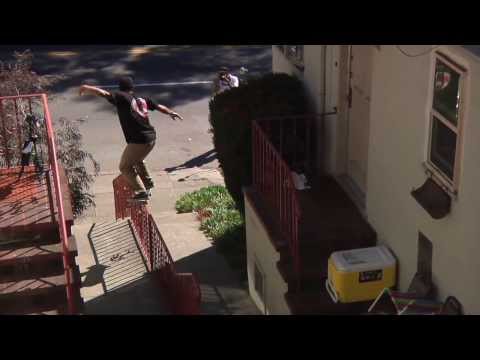 Lakai has introduced and welcomed Jon Sciano to its team along with the released of their new Fura shoe.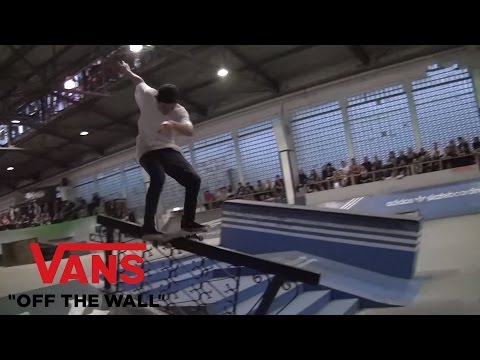 Back in September the Vans team went on a demo tour around Europe with Chris Nieratko's dad-cam in tow. In this second of 2 parts of the AWC Euro Tour Special, Chris captures the important moments and components of the tour bus with Tony Trujillo, Chris Pfanner, Dustin Dollin, Chima Ferguson, Gilbert Crockett, Daniel Lutheran, Johnny Layton, Kris Vile, Rowan Zorilla, Nassim Guammaz and Sam Partaix in Amsterdam and Germany.
Following the success of the first edition of the "Happy F*kng Trip" last year, Nixon Europe is proud to present another sweet journey with its skateboarding team. This time six of Nixon's European riders took off to hit the beautiful Italian island of Sicily.
Follow Alain Goikoetxea, JB Gillet, Alex Mizurov, Antony Lopez, Javier Sarmiento and the German rookie Denny Pham as they hit up a variety of unexplored street spots along with friendly locals, indifferent policemen and a new realm of possibilities.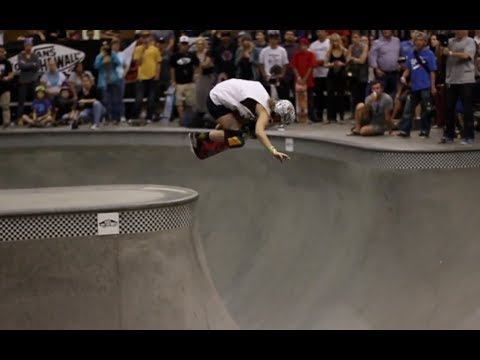 Saturday's Vans Combi Pool Classic proved and revealed that women's bowlriding is truly growing stronger and here to stay. While details and results of this fourth annual event were a bit difficult to track down, Ozzie at Blue Tile Obsession was on point to write up an overview and secure key photos to bring you a closer look into the this battle at the Combi Pool at The Block in Orange, California.
Results
Pros
1. Julz Lynn $4,000
2. Allysha Bergado $2,000
3. Alana Smith $1,000
4. Arianna Carmona $900
5. Nora Vasconcellos $700
6. Nicole Hause $500
7. Sara Thompson $400
8. Erin Wolfkiel $250
9. Katherine Folsom $150
10. Cara Lawson $100
Am 15 and Over
1. Beverly Flood $500
2. Jordyn Barratt $300
3. Brittney Conrad $200
4. Alisha Stevens
5. Kayla Caballero
6. Christin Borski
7. Cheryl Jumao-as
8. Mary D'Antoni

Am 14 and Under
1. Poppy Starr Olsen $500
2. Kisa Nakamaura $300
3. Bryce Wettstein $200
4. Pauline Branom
5. Spencer Breaux
6. Annika Vrklan
7. Minna Stess
8. Hannah Chumley
Scion Audio Visual is proud to present the self-titled debut EP from pro skateboarder Leo Romero's band, Travesura. "Tree," the third song from the four-track release, is now available via Transworld Skateboarding with the full EP available for free download on Jan. 28th.
"Tenor," another song from Scion AV Presents Travesura, debuted last Wednesday via Scion Audio Visual's Soundcloud.
"We often partner with higher profile artists, but when we discover a unique band like Travesura, we want to be involved from their inception," explained Jeri Yoshizu, manager of sales promotions at Scion. "Scion is proud to be a part of Travesura's beginnings to both music and skateboarding fans."
Travesura, based in Long Beach, Calif. features Romero on vocals as well as guitar and harmonica, guitarist/keyboard player Eric Evans and drummer Mark Morones.
The track listing for Scion AV Presents Travesura is:
1. Dark Carnival
2. Tenor
3. Tree
4. Van Song
The people at Alli Sports have announced that Curren Caples has won their Toyota Athlete of the Year award for 2013. $25,000 is all his for his excellent skating upon all terrain.