State Footwear presents their first video offering featuring Ben Gore, Kevin Coakley, Christian Maalouf, Jon Nguyen, and Jordan Sanchez.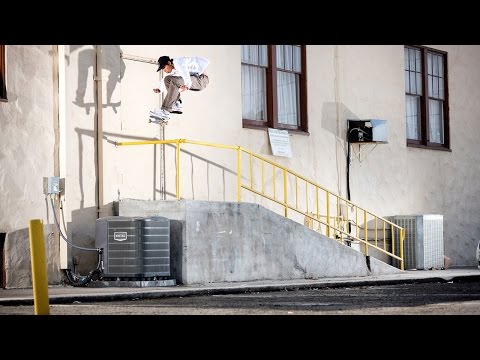 Louie Lopez now rides the fire and scorches the streets with this new part for Spitfire Wheels. Have a look!
Lizzie Armanto is surprised with her rookie board for Birdhouse Skateboards and the cover of Thrasher Magazine with this clip. Congrats, Lizzie!
After a few months of rumors flying around the grapevine and messageboards, Al Davis is no longer riding for Habitat and is now fixing Quasi decks to his trucks.
Here's the proof via Instagram:
Skate Daily was at Tampa Pro 2017 to catch all the action at the Converse Cons Concrete Jam & Jenkem Best Trick Contest, check out some of the highlights featuring Cody Lockwood, Tom Remillard, Jake Wooten, Eric Winkowski, Ishod Wair, Charlie Blair, Daniel Vargas, and Riley Stevens.
Emerica is proud to introduce the Emerica Reserve Collection by Andrew Reynolds. The limited Reynolds LV Reserve is inspired by his minimalistic lifestyle. These shoes are as clean as the Boss' frontside flicks and the boys at Emerica nailed it with this rad clip.