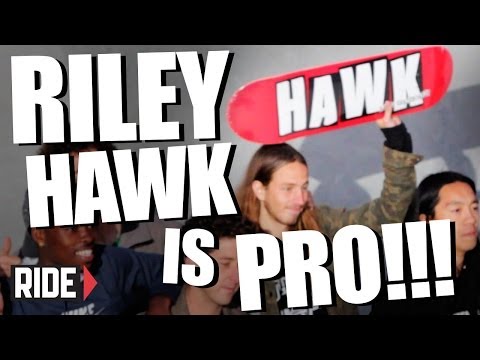 Riley Hawk gets a surprise birthday present from Andrew Reynolds, Tony Hawk and a heavy crew of friends.

Epicly Later'd delivers a bonus episode with pro skater Geoff Rowley where he takes Patrick O'dell and crew on a tour of his biking/camping journey across America. He discusses his philosophies on nature and how to balance his psycho skate regimen with finding his chill zone.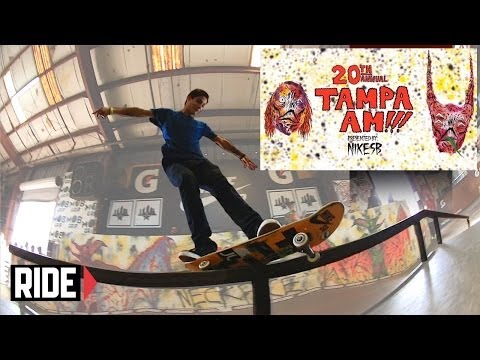 Day one of Tampa Am 2013 kicked off with some great practice sessions and the first rounds of qualifiers leading up to tomorrow's continued qualifying rounds.
Tampa Am's live webcast coverage of the qualifiers and Independent Trucks' Best Trick cranks up at 2pm ET/ 11am PST. Be sure to tune in!
Vans Bowl-A-Rama Bondi will be celebrating its 10th birthday in 2014 with skateboarding's most successful and influential skaters. The lineup is set to include Steve Caballero, Pedro Barros and Tony Hawk. Yes, he's coming out of his competitive retirement to shred in Australia's pinnacle of bowlriding competitions.
In its tenth year, Vans Bowl-A-Rama Bondi boasts a six day lineup of skateboarding infused cultural activities kicking off from February 18th, 2014 with the competition taking place Saturday, February 22nd.
"Vans have been supporting Bowl-A-Rama since the beginning and we are proud to continue to be part of such an iconic skate event that has become a true highlight of the global skateboarding calendar. We are very excited to bring out many of the Vans team riders, from the young guns to the legends and sharing the Vans Off The Wall Spirit in Bondi…" Says Ben Hapgood, General Manager, Vans Australia.
"I'm excited to finally participate in Vans Bowl-A-Rama Bondi after seeing the action from afar for so many years. It is the most prominent skate competition in Australia and I can't wait to skate it in person!" says Tony Hawk.
Jake Phelps kicks off Thrasher's Radio show (66.6 on the internet dial) in episode 1 with San Francisco's native son Tommy Guerrero. The pair talk about the Bones Brigade girl's club and Black Flag and more. Dig in and download now.
Brendon Villanueva has been officially welcomed to the revamped Powell-Peralta team Check his mind-melting footage above. Ronnie Sandoval is linked up with Krooked, Peter Raffin has joined the creepy crew at Creature and after many years of traveling the world together, Vince del Valle and adidas Skateboarding have parted ways. Speaking of break ups, last year's Tampa Am winner Trevor Colden has left the Mystery camp and is on the hunt for a new board sponsor. Any guesses as to where he will end up?