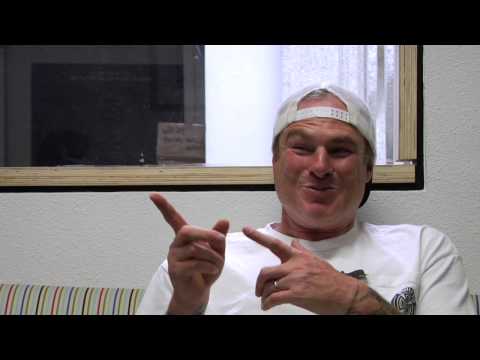 Jeff Grosso seems to be everywhere these days. Today he's On The Crail Couch and it's a must watch.

Woodward West and RIDE Channel have paired up to bring you the 'Woodward West Shootout', a video contest featuring all of the skate teams that visited Woodward West during the 2013 Summer Camp season.
The teams are vying for a $15,000 prize purse which is decided by a fan vote (50%) and expert panel (50%). Voting runs from September 2nd – 6th with winners announced on September 9th. To cast your vote, roll over to http://woodwardwest.com

On August 24th, the skateboard world celebrated the memory of Tim Brauch in San Jose, California. Seems fitting for San Jose native and skate legend Steve Caballero to introduce this clip for ESPN and then proceeded to win the Masters Division.
As Thrasher Mag gears up for King Of The Road 2013, they've hit the rewind button to flashback to the KOTR trips from 2003 and 2004.
Jimi Damone is a skater, artist and friend of many in the skateboarding community and he recently lost several fingers on his right hand in an unfortunate woodworking accident. Like many of us, he has no medical insurance. At this critical time, he could use all of the financial support that we can bring to him. Please click on this Give Forward link and contribute whatever you can to him. 1s, 5s, 10s, 20s, 50s or more…it all ads up to help him get through this rough spot in his life. Thanks.

The Battle At Hastings IV is happening once again this Saturday, August 31st at the world-famous Hastings bowl in Vancouver, BC with a $15,000 prize purse up for grabs. This Ultimate Distribution x Concrete trailer features footage from last year's battle. Skaters in order of appearance: Chris Steggles, Steve Denham, Danny Tumia, Mason Merlino, Alex Chalmers, Tyler Martin, Michael O'Friel, Adam Hopkins, Eisei "Ace" Sugimoto.