Hellaclips and Manolo brings you his edit of Brandon Westgate's Emerica "MADE" video part.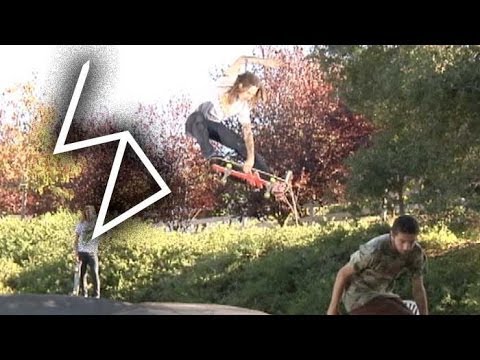 This edit shows how skate crews can really push each other. And it helps when you have rippers like Riley Hawk, Chris Gregson, Rowan Zorilla, Mason Merlino, Taylor Kirby, and many others.
Luan Oliveira bonus footage from the Nike SB Lunar One Shot shoot in Buffalo, NY.

This documentary film highlighting one of the most thrilling and brutal skate contests of all time has been in the works for several years now. With narration by skater and musician Ben Harper, it has been screened in select locations over the past months. Log onto The Signal Hill Speed Run Facebook page for more information and news about this important film.

In this third episode, Ed looks back what was arguably the peak of his skate career—when he dropped out of high school to conquer Europe in 1990 and landing the covers of Thrasher and Transworld in the process. He also tells the story of how he met his wife, Deanna, and what led him to leave New Deal to start a new company with Mike Vallely.