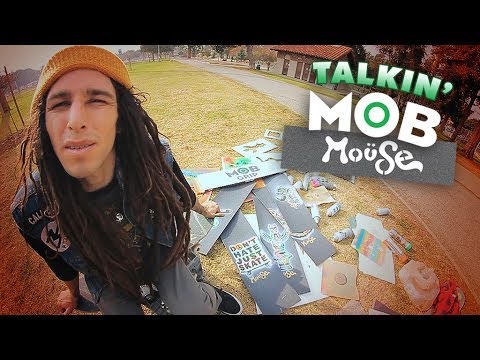 MOB Grip and Mouse partnered up to give away five packs of MOB x Mouse grip through this month. Drop by the Win Mouse MOB Facebook page and enter to win.

Red Bull Skateboarding continues their road trip with Jordan Trahan, Silvester Eduardo, Jimmy McDonald, Rob Gonyon, Joe Tookmanian and Tombo Collabraro in episode two of '5BORONYC Goes East'. In case you missed the first episode, you can view it here.
Check back February 18th to see the final episode, where the crew finally makes it onto the island of Newfoundland and to their final destination of St. John's.
Bones Bearings has posted up a video recap of 2013 that includes some never before seen footage. Check it out.
etnies has just released the Highlight shoe by Tyler Bledsoe featuring this video with the highly skilled Portlander. Have a look and drop by the etnies site for more info on this super lightweight and functional skate shoe.
This past weekend's ABC event heated up the shores of Bar Beach-Empire skatepark in Newcastle, Australia with Alex Sorgente taking home the top spot in the Pro division and Brian Patch claiming victory amongst the Masters. Drop by ISU's Facebook page for additional results, info and links.
Final Results
Pros
1. Alex Sorgente
2. Pedro Barros
3. Cory Juneau
4. Nathan Beck
5. Murilo Peres
6. Felipe Foguinho
Masters
1. Brian Patch
2. Sean Goff
3. Lester Kasai
4. Pat Ngoho
5. Luke Foster
6. Sergie Ventura
East Coast skate brand Creep Show Skateboards has released a new promo for 2014 featuring Mike Rheault, Keven Hammond, Derek Lemoine, Tate Kokubo, Ralph Murphy, with friends Derek Taylor, Cody Vaillant, and many more. Filmed by Michael Cirelli.