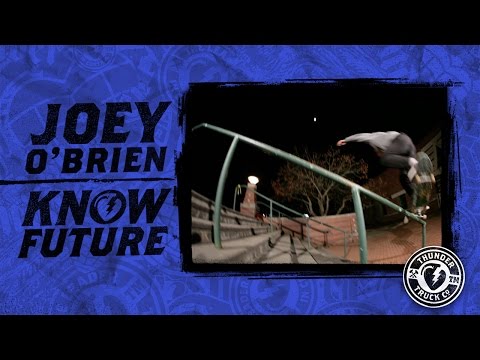 Thunder Trucks just dropped a new Know Future clip with Joey O'Brien.
Dodging a wet weather forecast, both Tony Hawk and Bucky Lasek skated tough to defend their Bowl-A-Rama titles this weekend in Bondi Beach. Roll the highlight reel. Be sure to check back with the Bowl-A-Rama site for the soon-to-come replay of the live webcast.
Final Results
Pros
1. Bucky Lasek $16,000
2. Cory Juneau $9000
3. Tom Schaar $5000
4. Alex Sorgente $3000
5. Joshua Rodriguez $2500
6. Ivan Federico $2000
7. Trey Wood $1750
8. Pedro Barros $1500
9. Vi Kakinho $1000
10. Kevin Kowalski $1000
11. Chris Russell $1000
12. Danny Leon $1000
13. Rune Glifberg $1000
14. Jonathan Schwan $1000
15. Luke Russell $1000
16. Daniel Cuervo $1000
17. Brad McClain $1000
Masters
1. Tony Hawk
2. Pat Ngoho
3. Renton Millar
Juniors
1. Ryan Helm
2. Jedd McKenzie
3. Ethan Copeland
Vans has announced the launch of skateboarding's first park series to span the planet. The inaugural Vans Pro Park Series will include stops in Australia, Brazil, Canada and The United States with the World Championships taking place in Sweden. Drop by the Vans Skatepark Series site for more info.
VOX Kult Ripper Alan Young breaks in a pair of The Trooper II's Straight Out Of The VOX for a backyard vert R&D mission.
Darren Navarrette has been hand dying his wheels forever. What started as an idea for custom wheels made just for Spitfire team riders, naturally one thing led to another and the Spitfire X Skeleton Key MFG collab was born.
Navarrette hand dyed 50/50 wheels and limited apparel collection. Now available only at select Spitfire dealers.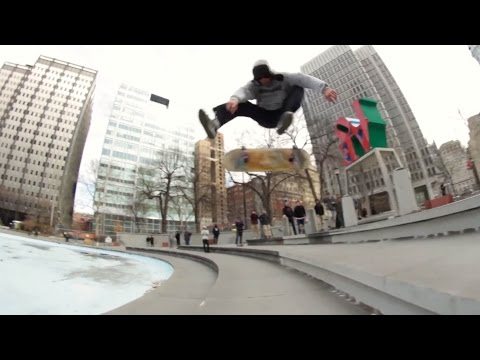 In its final week, the mayor of Philadelphia did the right thing by lifting the 10-year skateboarding ban at Love Park on February 10th. This gesture allowed skaters to get in five days of skating (in the dead cold days of winter) without fear of being accosted by city police. Today the setting sun came and went and Love Park was officially closed for good. Without question, this iconic plaza has sealed its importance for the east coast skate communities and birthed several careers within its rooted in skate history. Thank you Love Park.
Have a look as Red Bull gets behind the effort to offer an inside look at the last few days at Love in this clip with insight from Nocturnal Skate Shop's Jason Klutz.