Super 8 Finalist Shane O'Neill sits down to discuss all things Super Crown for this Street League profile.
Spitfire has uploaded some Dennis Busenitz Fort Miley footage for the release of their newest Formula Four Unbeatable Lasting Performance Urethane. For chances to win the new Formula Four Wheels follow @spitfirewheels on Instagram and go to
spitfirewheels.com.

HUF Quality Footwear proudly introduces Kevin Terpening to the team in this short clip filmed and edited by Martin Reigel.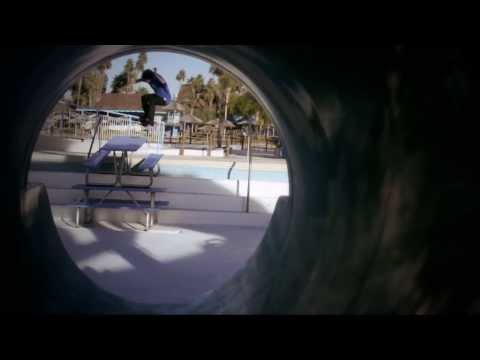 Red Bull, in cooperation with the Seattle Department of Parks and Recreation and professional skateboarder Torey Pudwill, are building a permanent art sculpture for the city of Seattle that is skateable. Dubbed the "Red Bull Skate Space," the sculpture will be designed by seasoned artist C.J. Rench. This will not be a skate park, it is first and foremost a work of art – but this is art that invites interaction and participation.
Red Bull and the Seattle Department of Parks and Recreation have selected a location in Jefferson Park for this permanent art piece. Considered by many as Seattle's best park, Jefferson Park is the sixth largest park in the city and offers unparalleled views of the Duwamish River, the city and the Olympic Mountains. Jefferson Park is a designated District Skatepark location in Seattle's Citywide Skatepark Plan. This plan identifies a network of safe, legal places throughout the city, for people of all ages, races and genders to enjoy. It also offers recommendations that can begin to change the way people think about and experience skateboarding in Seattle.
Oregon based artist C.J. Rench has been selected to design and fabricate Red Bull Skate Space. C.J. is a self-taught industrial engineer and product designer who began in the sporting goods industry and has been awarded multiple patents for his innovative designs. In 2005, C.J. took on work as a full-time sculptor, designing metal sculptures and working mainly with large-scale abstract designs. C.J. has produced 19 public art pieces in 9 different states and will add 6 more public art pieces to his resume in the next year. "Seattle has really embraced public art and they have a great collection, which I'm excited to be a part of. I completely believe in art and what it can do for a city, and this is a whole new step for it. I hope the outcome will be a new movement for public art." says Rench.
C.J. is challenged with understanding the technical parameters and aspects that would make this artwork an awesome experience for the skate community. Rench will work closely with Torey Pudwill to design and implement the piece. "We're talking about giving back to the whole community, not just the skateboarders. Seattle has so much art in the community and skateboarding is on the rise here and this will really help bring the community and skateboarders together," Pudwill says.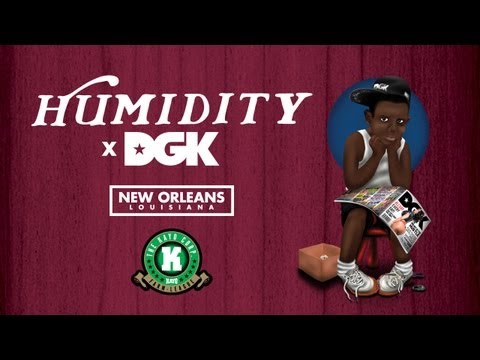 Started by Philly Santosuosso in 1996, Humidity Skateshop is located in the historic French Quarter which is best known for its epic Mardi Gras celebration, amazing jazz music, and mouth watering Cajun cuisine. Philly and Humidity do a ton to support the local scene in New Orleans which is extremely important given the fact that the city is still recovering from the devastation of Hurricane Katrina. Whether it's a pizza party for the crew or a scavenger hunt for product, Humidity is constantly giving back to the culture.
Foundation Skateboards has produced a tribute board, The Granite Mountain Hot Shots memorial board which honors the 19 fallen heroes of the Prescott Fire Department. 100% of the proceeds of this board will be donated to their families.