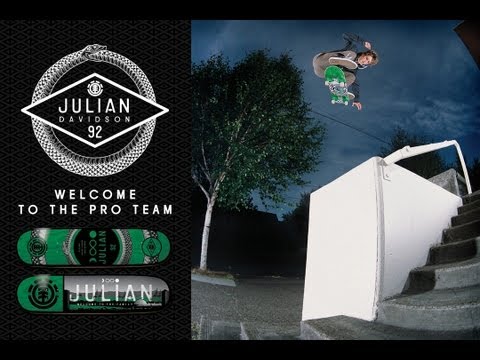 There's been plenty of movement within the sponsored ranks of skateboarding in recent weeks and days. Notably, Julian Davidson has joined his cousin Nick Garcia and others as one of Element's newest pros. In a sure fit decision, Jimmy Carlin has properly found a place with Enjoi's house of fun. Over in the the shoe department, Walker Ryan has parted ways with Circa Footwear while Manny Santiago has signed onto the IPath roster, and Steve Nesser has moved onward and is now repping Lakai as one of the brand's Luminaries under foot. Hot shot am Jeremy Leabres has jumped onto the Emerica team with a breakthrough part in their recently premiered video "Made."

Rick McCrank comes through with this newest Thunder Trucks video clip. Focus your eyeballs on "McCrank Knows" and follow @mccranker on Instagram for a chance to win a set of trucks and if you're in the Vancouver area head into Antisocial Skateboard Shop, first 5 sets of trucks purchased get a free Thunder T-shirt.
Montreal's Empire Backyard Party went off once again. And this year the skate jams took place upon a spined and hipped mini ramp bowl simulating a swimming pool with Curren Caples, Ben Hatchell, Ryan Decenzo, Taylor Bingaman, Riley Boland Chad Bartie, Louie Lopez and a bunch of other ripping Canadians. Ben Hatchell came away with the win.
In case you missed today's live webcast, check out the archived live stream action footage of both the semi finals and finals right here.
Final Results
1. Ben Hatchell $6000
2. Jon Cosentino $3000
3. Riley Bolan $2500
4. Chad Bartie $1500
5. Louie Lopez $1000
6. Cameo Wilson $750
7. Curren Caples $500
8. Zack Ferguson $250
9. Taylor Bingaman
10. Hugo Balek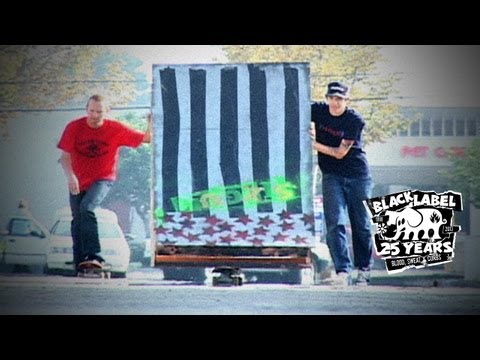 Black Label continues to celebrate their 25th year by re-releasing some of their favorite parts from past videos. This week they are featuring Jason Adams and Chet Childress's part from their second full length video "Blackout" released in 2003.