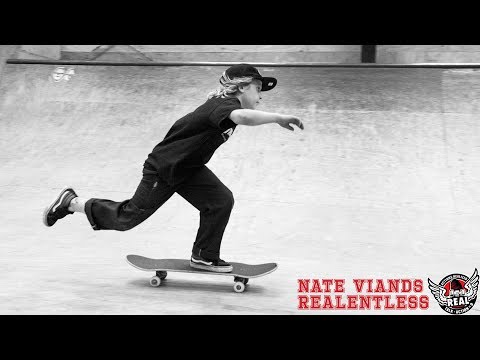 Skateboarder Nate Viands was diagnosed with Leukemia a few months before his 4th birthday.
Nate couldn't play normal sports with other kids because of the shared germs that could be life threatening to his weakened immune system. His dad Scott, who had grown up skating in Philly, but had been off the board for over a decade, thought he could use skateboarding as a way for them both to take their minds off the rigorous cancer treatments. A quick trip to Exit Skateshop and Nate has been skating relentlessly ever since…
Backed by years of friendship and support, the Real Skateboards crew flew Nate and his dad out to SF to surprise him with a new Actions REALized board to raise money for The Children's Hospital of Philadelphia. Needless to say he skated non-stop the entire time.
Learn more about Nate's story along with all the footage and photos from his trip to SF on actionsrealized.com.